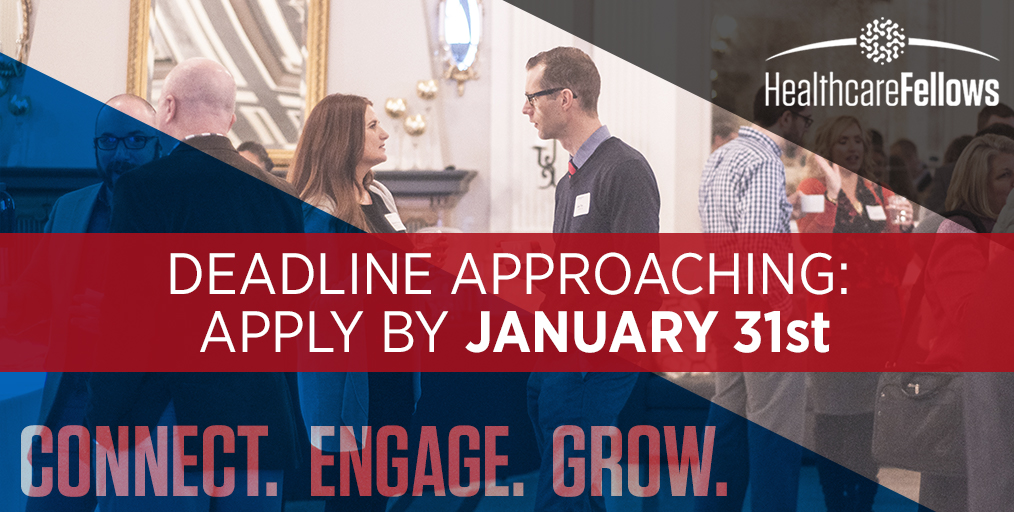 The January 31st deadline to apply for the professional development program, Healthcare Fellows, is quickly approaching.
Each year 14-24 professionals are selected to participate in a 10-month executive education program focused on the many business sectors that comprise Louisville's health care ecosystem. Fellows are challenged to grow in their leadership capacity, increase their health-related knowledge, and expand their professional reach through monthly sessions with community leaders, academics, elected officials, organizational experts, researchers and entrepreneurs.
Passionate and ambitious professionals from all sectors who do business in Louisville's health care community benefit from participation. The core of the program is comprised of ten monthly sessions approximately two hours in length. These sessions are complemented by a class-driven project, aimed at supporting Health Enterprises Network's theme-based approach to economic development in the region.
2018 program highlights:
The 2018 Healthcare Fellows class directory is available here. The 2018 Fellows class completed two concurrent class projects.
The first project group designed phase 2 of an ongoing initiative to collect attraction and retention data that guides solutions to the region's growing shortage of nurses. This phase consisted of targeted survey distribution to collect data on factors that attract RNs and LPNs in Kentucky, Ohio and Illinois.
A second group worked to compile local corporate and community histories to develop "Louisville's Health Care History." This history, outlining Louisville's growth in the health care sector from 1790 to the present, provides a narrative of the city's rise as the nation's epicenter for aging care. "Louisville's Health Care History" will be unveiled to the public at an event on March 7th. More information is available here.
Click here for more information on participation or sponsorship opportunities in the 2019 Healthcare Fellows program.
Media Contact: Vanessa Koenigsmark, Program and Communications Manager, Vanessa@healthenterprisesnetwork.com, 502-625-0149