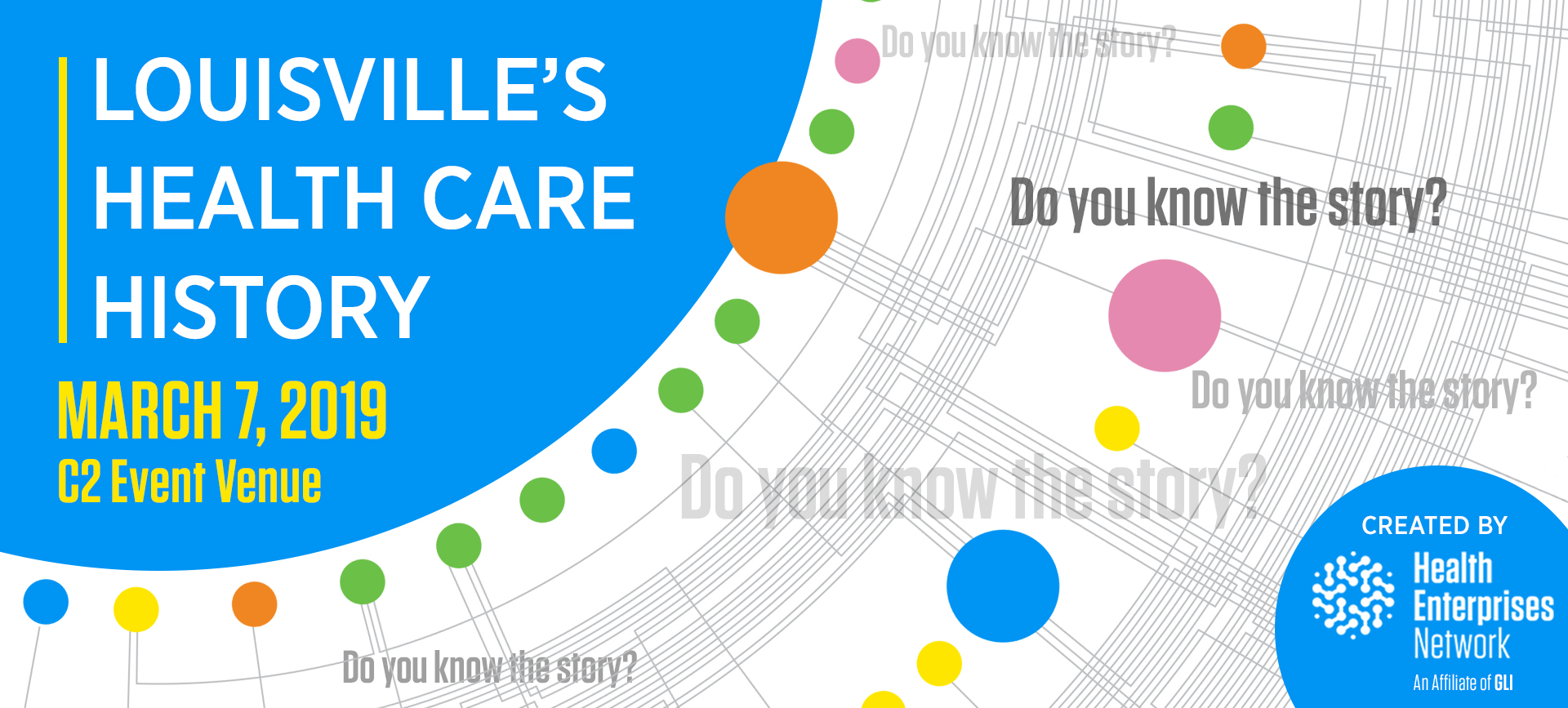 Louisville's Health Care History
Health care is Louisville's greatest driver of economic growth. It is responsible for 18.2% of the region's employment, and accounts for $50 billion in revenue annually. Louisville is home to the highest concentration of aging care company headquarters in America- making it the nation's epicenter for aging care innovation. Yet, a comprehensive narrative of the local industry's rise to national prominence does not exist. Until now.
Join Health Enterprises Network on March 7th to celebrate the strength and connectivity of Louisville's health care ecosystem. Hear from speaker Bruce Lunsford, Chairman & CEO of Lunsford Capital, and founder of Vencor- the fortune 500 company now known as Kindred Healthcare, as he shares industry insights from his successful career growing health care business locally and nationally.
Connect with health-related leaders and influencers, to witness the unveiling of the first-ever "Louisville Map of Health-Related Companies". This attraction and retention tool illustrates the thousands of points of connection between the 450-plus health and health-related companies in Louisville. The "Network Map" also includes the first ever story of Louisville's health care history, a story that describes how the city evolved from a small river town of 30 into the aging care epicenter of the nation.
Individual Admission: $45.00 | Table Sponsor (8 seats, preferred seating, signage): $500.00 | Student Admission: $10.00
*Health Enterprises Network is waiving the traditional member/non-member fee structure in an intentional effort to include all members of Louisville's health care ecosystem