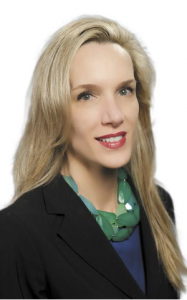 Name: Becky Lamb
Title: Regional Vice President of California, Healthcare Networks, Anthem
Healthcare Fellows Class: 2018

What drew you to participate in the Healthcare Fellows program?
The opportunity to learn more about the healthcare landscape in Kentucky.
What insights were gained while you were a Fellow?
The impact of other industries on healthcare. I'd not considered how much other industries, such as legal, finance, and construction have specialized focus on healthcare. 
What is one thing you learned about Louisville as a healthcare ecosystem? 
How many industries and professions are impacted by our healthcare system.
What professional or personal connections were made while you were a Fellow? 
Peers with other providers, legal, construction.  We were able to visit everything from cardiovascular research facilities to the Amazon healthcare warehouse to appreciate how they impact the healthcare industry- for Louisville and far beyond.