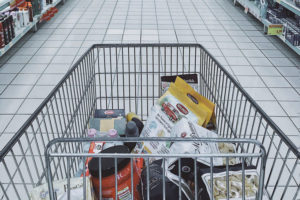 The proposed relationship between Walmart and Humana is the latest example of how the healthcare industry is evolving. The pairing of these two companies might sound strange at first, but their relationship is huge for the industry, and not just because of the numbers involved. This shows how healthcare companies and consumers are restructuring how they think about their services, as healthcare becomes a retail product.
The Walmart-Humana pairing gets less strange when you remember that the healthcare industry is searching for better ways to provide access to healthcare for all consumers. The relationship makes sense due to the fact that Humana's book of business focuses on Medicare Advantage and Walmart shoppers skew older (average age of 50). Analysts believe that the seniors who already come to Walmart stores for shopping will also utilize healthcare services during the same visit.
This also demonstrates a shift in the distribution model in Medicare Advantage products, from an in-home visit with a salesperson to a retail transaction. Our research shows that the Boomers aging into Medicare want alternative enrollment methods. The potential relationship is a win-win for consumers and retailers, and the hope is that, together, these innovative companies can build a more efficient healthcare delivery model.
Aetna and CVS are going through similar retail-oriented mergers, but you don't have to be at a national scale to see these ideas at play. Here in Louisville, Passport Health Plan is breaking ground in more ways than one with its new Health and Well-Being Campus in the West End. Passport is taking healthcare into its members' communities and partnering with healthcare providers to create a unique shopping and member experience.
From a marketing perspective, these demonstrate perfect examples of co-branding. For the health plans, there is no better way to improve brand perception than to leverage an existing brand like Walmart. For Passport, a successful approach includes partnering with several key nonprofit health organizations such as Gilda's Club and Hosparus, which hold strong empathetic consumer perceptions.
These innovative relationships coincide with Vimarc's philosophy of marketing healthcare as a consumer product. Changing behavior takes moving away from a company-centric approach overloaded with clinical messaging to a consumer-centric, needs-based approach. To affect behavior, marketers need to shift from selling features and functions to move people to engage and act.
Yes, these features and functions are important, but showing how they impact consumers' lives is what really drives change. Successful health plans capture and analyze consumer data and understand how the shopping behavior is changing. Or better yet, through their analysis, they're able to offer new solutions that change shopping behavior entirely. It's when a provider looks at the shopping experience through the lens of the consumer that new needs are realized and real innovation in marketing takes place.
As a full-service advertising and marketing agency, our objective is to Ignite a passion in our audience, Inspire them to act upon that passion, and in turn, Influence their thoughts and decisions to achieve our clients' goals.