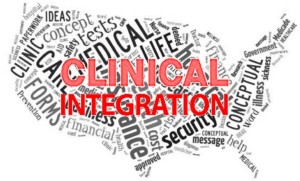 Clinical Integration – March 21, 2016
In order to create care that is safe, effective, efficient and patient-focused, clinical integration is needed to ease the coordination of patient care across conditions, providers, settings, and time. By promoting changes in provider culture, redesigning payment methods and incentives, and modernizing federal laws, clinical integration is achievable.
On March 21, both national and local authorities representing acute care, long term care, behavioral, and end-of-life care discuss the impact, issues and implementation of patient care. Come learn how many healthcare networks are reorganizing into Clinically Integrated Networks to improve patient care, while reducing costs. Featuring Ken Yale, author of Clinical Integration: Population Health and Accountable Care, Jim Gaffney, MD, VP/CMO, Hosparus and moderated by Sean Muldoon, Sr. VP/CMO, Kindred Healthcare.
---
Bryan Loy MD, MBA serves as Vice President for Humana's cancer initiatives and Humana's Laboratory and Personalized Medicine initiatives.  Dr. Loy is University of Louisville trained and board certified in Anatomic and Clinical pathology as well as Hematology.  Dr. Loy has served in clinical practice as well as industry roles.  He has extensive experience in administrative roles including medical director for a third party administrator, medical director for a Medicare A and Medicare B contractor and in his current roles for Humana, a commercial and Medicare health plan. Dr. Loy has served on a number of steering committees and advisory boards including National Quality Forum- Cancer Committee, American Cancer Society, National Comprehensive Cancer Network and the National Business Group on Health. In the local community he co-chairs the Louisville Health Advisory Board- a group committed to making health easier for the community. In his many roles, his objectives remain to promote quality and provide members with broad support across the wellness and health care delivery continuums.