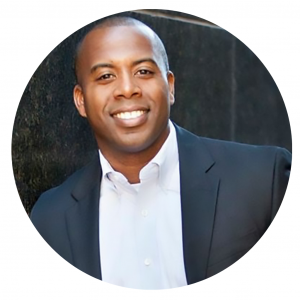 In October 2019, G. Eddie Pillow was named president of Pillow Express Logistics. Pillow Logistics, founded in 1988 is the largest minority owned same day courier company in Indiana. Pillow Logistics boasts over two hundred couriers throughout Indiana and Kentucky, specializing in final mile and medical distribution.
Prior to his promotion, Eddie oversaw sales and strategic planning for Pillow Express. He began his career at Pillow Logistics in July 2010. Prior to his arrival at Pillow Express Logistics, Eddie spent more than 15 years in product marketing in the pharmaceutical industry working at Eli Lilly & Company, Daiichi Sankyo and Sanofi Aventis. Eddie holds a master's degree in business administration from Pepperdine University in Los Angeles, and a bachelor's degree in marketing from Hampton University.
Why did you want to be in the Healthcare Fellows program?
I am a proud, second generation, minority business owner of a same day medical and distribution courier company in Indiana. Almost 35 years ago, we opened our doors with one medical customer which grew into the largest healthcare system in the state of Indiana. Throughout our 35-year history we have played a vital role in patient care by providing expedited specimen, Covid, lab and equipment delivery services. I am excited about participating in the Healthcare Fellows program to expand my medical industry knowledge and cultivate relationships with healthcare professionals in the Greater Louisville Metro area.
What do you hope to get out of the program?
I have several goals that I would like to accomplish while participating in the Healthcare Fellows program. First, a broader understanding of the state of healthcare from the perspective of leaders; reimbursements, patient care, response to the pandemic and inequality among underserved communities. Secondly, my goal is to expand my network of those in the local market. I have been fortunate to have relationships with national healthcare lab companies and I'd love to continue to grow my network to find synergies amongst other professionals.