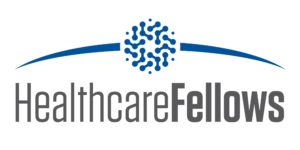 The Health Enterprises Network, an affiliate of Greater Louisville Inc., announced the new class of its signature leadership development program, Healthcare Fellows.
The program first started in 2005 to convene thought leaders in healthcare to discuss ways to grow and support the sectors of Louisville's vast healthcare ecosystem. The rigorous 10-month program challenges fellows to grow in their leadership capacity, increase their health-related knowledge, and expand their professional reach through monthly sessions with community leaders, academics, elected officials, organizational experts, researchers, and entrepreneurs.
26 leaders and innovators were selected to participate in the incoming class. Participants come from a wide range of backgrounds and demographics and represent many industries within the healthcare ecosystem including admin/IT services, banks, investors, clinical services/outpatient, education, government/nonprofit, hospitals, advanced manufacturing and logistics and professional services.
Members of the 2022 class are:
Jaime Bell, director of strategy, &Well
Chris Boylan, internal audit manager, Dean Dorton
Christopher Boyle, finance manager, Lacuna Health
Brian Byrne, founder & CEO, Purifier Man LLC
Ashlea Christiansen, director of government affairs, Accessia Health
Cierra Clark, WIC director, Park DuValle Community Health Center
Manoj Dahal, distribution manager II, UPS Healthcare
Russ Farmer, associate professor, surgery; assistant dean, School of Medicine, UofL Health
Nick Ficklin, director, Blue & Co., LLC
Barbara Gordon, director of community engagement, University of Louisville Trager Institute
Steven Ivy, VP hospital financial operations, Baptist Health – Louisville/LaGrange
Christopher Jones, executive medical director, Trager Transplant Center, University of Louisville School of Medicine, UofL Health
Mackenzie Longoria, director of public policy, Alzheimer's Association of Greater Kentucky, Southern Indiana
Quinton Mills, distribution manager, UPS
Jennifer Morani, senior director of branding, UofL Health
Marc Mullins, senior solutions architect, Perficient Inc., Healthcare Strategy Consulting
Austin Perkins, senior managing consultant, BKD CPAs & Advisors
Eddie Pillow, president, Pillow Express Logistics
Deanna Schiavone, vice president and controller, Kindred Hospitals
Amy Shah, senior adult psychiatrist, Seven Counties Services
Jessica Sharon, director of innovation programs, University of Louisville
John Shasky, commercial relationship manager – Healthcare, Fifth Third Bank
Tim Smith, account manager, Vimarc
Teresa Walker, CEO/psychiatrist/owner, New Leaf Clinic Inc.
Kwane Watson, CEO, Kare Mobile Inc.
Lana Watson, chair, School of Nursing, Spalding University
"For nearly two decades, the Healthcare Fellows program has connected and informed leaders across Louisville's robust healthcare ecosystem. Over the next year, these 26 individuals will build important relationships and gain exposure to a wide array of senior executives," said Tom McMahon, vice president of intellectual and developmental disabilities (I/DD) programs at Circulo Health and chair of HEN. "I am delighted to welcome the new class and am excited for them to make an impact on our mission to champion and foster the growth of the region's health-related economy."
The inaugural session begins today and will include presentations from McMahon, Tony Brosky, dean of the School of Movement and Rehabilitation Sciences, College of Health Professions at Bellarmine University and vice president of Healthcare Fellows program, and Roberta Challener, Ph.D., with Bellarmine University. The first session will focus on a deep dive into the dynamics of Louisville's healthcare ecosystem.
"I am thrilled to see a diverse and well-rounded group participating in our 18th Healthcare Fellows program," said Brosky. "As an alumni of the program, I know firsthand that it provides unparalleled content and connections within our broad industry. I look forward to helping the fellows learn more about the extensive Louisville healthcare ecosystem while they network and interact with each other and many of our community's outstanding healthcare leaders and organizations."