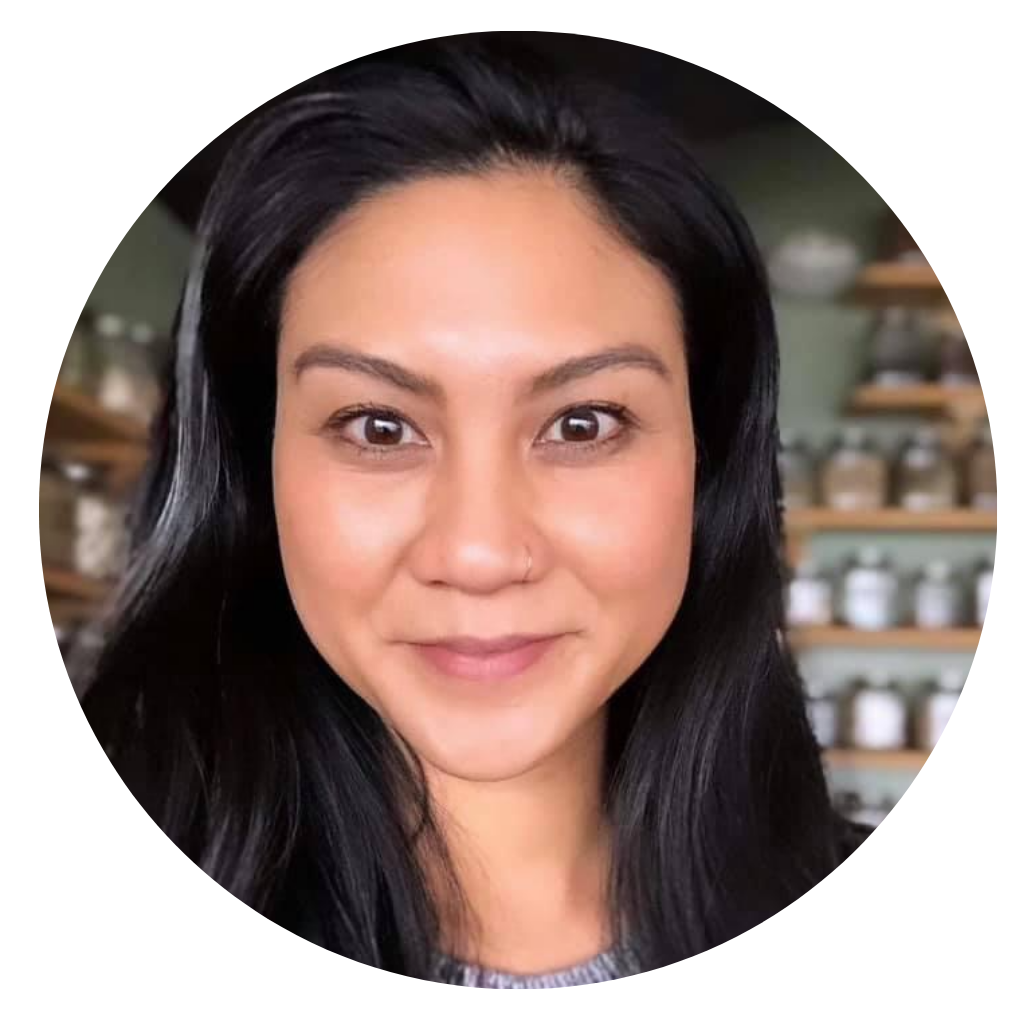 Simply spreading awareness of all the great women that this city already has in leadership positions — whether she is the CEO of a non-profit organization, a leading surgeon in her field, or an inspiring teacher or coach — the more we see ourselves already represented in different niches in society, the more we believe we already belong in these leadership positions.
Karen Alladin, L.Ac., Owner, Meridian Acupuncture & Herbal Medicine
HEN is proud to celebrate Women's History Month by highlighting a healthcare leader in our region who has positively influenced and enriched our community. The Women's History Month 2022 theme, "Providing Healing, Promoting Hope," is both a tribute to the ceaseless work of caregivers and frontline workers during this ongoing pandemic and also a recognition of the thousands of ways that women of all cultures have provided both healing and hope throughout history. 
We talked to Karen Alladin, L.Ac., Owner of Meridian Acupuncture & Herbal Medicine and a Licensed Acupuncturist, about projects she's most excited about, her proudest accomplishment and advice she has for young women starting out in the healthcare industry. Highlights are below.
What do you do on a daily basis at Meridian Acupuncture and Herbal Medicine?
I am a practitioner of Traditional Chinese Medicine, which includes the modalities of acupuncture, cupping therapy, gua sha, moxibustion, and Chinese herbal medicine. I see patients by appointment, and in an acupuncture session I use any combination of these treatment modalities, depending on each patient's individual symptoms or health concerns. On any given day, I address a variety of health issues such as acute and chronic pain, anxiety and depression, stress management, digestive problems, neuropathy, allergies and sinus problems, and the whole spectrum of women's health, including infertility, menstrual irregularities, and menopausal symptoms, to name a few. The clinical aspect of running an acupuncture practice includes administering acupuncture treatments, writing, modifying, and cooking their herbal formulas, and designing short- and long-term plans with my patients for their sustainable health and well-being. A lot of my job is about educating and empowering my patients about their health. 
What initiatives are you most proud of 
at
 Meridian?
Since 2012, my husband and I have run our practice helping people understand and embrace a holistic approach to their health, emphasizing the impact of dietary and lifestyle changes on their overall health and well-being. In 2018 we purchased the building where our practice is located and have since filled the offices with other holistically-minded practitioners to provide a more complete network of holistic health. Our building houses easily accessible resources to support one's physical and mental health, which includes Yoga Baum, a yoga studio that provides studio classes, meditation workshops, as well as private instruction for clients needing specific attention for issues like pain and rehabilitation; and Mental Health Louisville, a group of therapists and counselors with a variety of specialties to address all aspects of mental health. It is invaluable being able to collaborate with talented practitioners, teachers, and other clinicians to provide our community with a full spectrum of health and healing. 
The theme for 2022 is "Providing Healing, Promoting Hope." How does your team at Meridian work to provide healing and hope to the people in our community?
Oftentimes, people try acupuncture after they have explored every other treatment option to address issues that are difficult to diagnose and difficult to treat. Many patients who come to our practice have already tried many other medical interventions, seen numerous specialists, or  experienced the entire gamut of diagnostic testing, only to find their questions still left unanswered. Many patients get discouraged after being given a diagnosis with little to no treatment options. Even more commonly, patients come to our practice when they are discouraged by the lack of a definitive diagnosis, and their doctors have told them nothing is wrong with them because their bloodwork looks normal or their imaging scans show nothing wrong. 
Traditional Chinese Medicine provides a different lens through which to view our health and bodies, and after learning about the ways our bodies can become imbalanced over time, many of our patients find it enlightening to learn there are steps that can be taken to bring themselves back toward a more balanced state. They are empowered to learn how to take an active role in their health so they can start living a better quality of life, and aging with grace. 
Advice for other women who want to excel in the healthcare industry?
Be clear on your mission. I have had great success collaborating with other women who are clinicians and business owners that also run holistically-driven practices. Sometimes these may look like entirely different professions and industries, so it's helpful to widen your view of what the healthcare industry encompasses. Over the years I have built strong relationships with other women who are chiropractors, physical therapists, nurse practitioners, massage therapists, midwives, lactation consultants, doulas, yoga instructors, meditation teachers, chefs, and even estheticians. If you have a clear idea about the community you are seeking to help, and connect with other practitioners or business leaders with a similar mission, you will help even more people along the way. The healthcare industry should be utilized as a widespread, supportive network that covers a myriad of facets of health, and connecting with others who share the same mission and passion will only fuel success. 
Who inspires you? 
There are countless business owners here in Louisville that I have had the privilege of meeting and collaborating with that I truly admire. Seeing others pursue their passions and follow through with daily habits of hard work and diligence inspire me to be a better clinician, a better mother, a better business owner, and a better citizen. I'm inspired by the community here in Louisville for fostering such pride in their city and supporting the small businesses that emerge from within. 
Where do you trace your roots of your success?
My parents and extended family. Being a first generation Filipina-American has provided a unique perspective in understanding the value of hard work, a good education, and a positive attitude; but none of my accomplishments would be possible without my family's unconditional support and encouragement. Their belief in me gave me the confidence to pursue my career and open my own business.  
How can Louisville continue to empower and develop women leaders?
We, as a city, are already remarkable at supporting our local businesses and taking pride in our community. Simply spreading awareness of all the great women that this city already has in leadership positions — whether she is the CEO of a non-profit organization, a leading surgeon in her field, or an inspiring teacher or coach — the more we see ourselves already represented in different niches in society, the more we believe we already belong in these leadership positions. Women should see that it is already the norm to have women as leaders and pillars of our community.