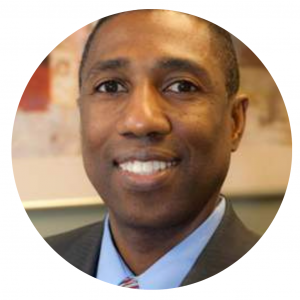 We caught up with David Henley, JD, outgoing Vice Chair of HEN's DE&I committee.
Hometown: I consider myself a Midwesterner. I was born in Oklahoma and grew up in Kansas. I have also lived in Nebraska, Missouri, Louisiana, and now Kentucky. I have lived in Louisville for the past 10 years so it is now my hometown.
Family: I am married to a farm girl from Minnesota and I have one son who also works in the healthcare field.
Favorite vacation spot: My favorite vacation was a food and cultural trip to Sicily with a few days tacked on in Rome and a visit to Pompeii. My favorite vacation spots are our National Parks (i.e., Yellowstone, Yosemite, Smoky Mountains, Grand Canyon, Acadia, etc.).
Book on nightstand: I keep my Bible on my nightstand. In addition, I enjoy reading magazine articles and my favorite magazine to read is the Harvard Business Review.
Organization(s) where you volunteer: In addition to Health Enterprises Network, I am on the Boards of OneWest and St. George's Scholar Institute. I am a founder with five others of the West End Business Association. I created the Volunteers of America (VOA) program named Teens with Purpose that focuses on teens at the VOA family homeless shelter. I also serve on the Programming Committee of VOA.
Why did you get involved with HEN?
I got involved with Health Enterprises Network as the representative for Passport Health Plan so that the company could continue to support the Health Enterprises Network mission – To champion and foster the growth of the region's health-related economy. We know that a strong healthcare economy can result in better provision of health opportunities, which can strengthen human capital and improve productivity, thereby contributing to economic growth.
What was your most proud accomplishment while Vice Chair of the DE&I committee?
During my tenure as Chair of Health Enterprises Network, I was proud to lead the development of our strategic plan and the redrafting and renaming of our Bylaws to Guiding Principles. After serving as Chair of Health Enterprises Network, I established the DE&I Committee and drafted the charter governing the Committee of which I am currently serving as Vice Chair.
What do you hope to see happening with HEN DE&I in 2022?
The DE&I Committee has developed a plan for HEN to execute on its commitment to diversity, equity, and inclusion that involves taking the following actions:
1) Establish diversity, equity, and inclusion goals for each of its committees that focus on (i) who HEN reaches out to as it seeks to accomplish its mission, (ii) the recruitment of individuals to become members of HEN, and (iii) who HEN invites to its events;
2) Invite representatives of organizations that represent or serve diverse groups (e.g., women, people of color, disabled, gender identity, etc.) to speak at HEN's Board meetings and thereby break down barriers to diversity, equity, and inclusion; and
3) Collaborate with organizations that serve diverse groups (e.g., women, people of color, disabled, gender identity, etc.) to increase diversity, equity, and inclusion in our organizations and our communities.