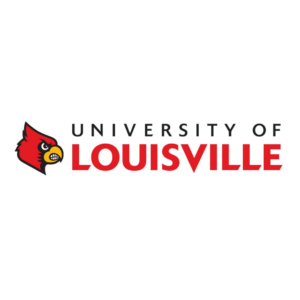 The University of Louisville secured a record $201.5 million in the 2021 fiscal year to support groundbreaking research.
That funding, an increase of more than $30 million over the previous record set a year earlier, supported work to address some of the biggest global problems of our time, including climate change and battling the COVID-19 pandemic.
"UofL is truly a research powerhouse, continuously blazing new trails and seeking answers to important questions," said UofL President Neeli Bendapudi. "This record-breaking year for funding is proof of that fact, but it also shows our research and scholarship are a great investment — that UofL is a great place to invest."
The value of that investment is especially apparent in the university's work to combat COVID-19. In the past year, researchers investigated innovative new treatments, led widespread community testing and developed new methods that could revolutionize how we track and contain future disease outbreaks.
The research we do here at UofL has real impact — it can improve the way we live and work, spur economic development, and in some cases, it literally saves lives," said Kevin Gardner, UofL's executive vice president for research and innovation. "This funding makes that important work possible."
The 2021 fiscal year was also far-and-away the university's best year on record for commercialization income. UofL earned $26.7 million from license royalties and other related income from university research-born intellectual property, nearly triple the previous record set just a year before, and was awarded 80 new patents.
The increased income was propelled by strong deals and development funding, including the license of UofL-born drugs to fight cancer and other conditions. UofL also received grants to develop new technologies, including those addressing societal problems caused by COVID-19.
The past fiscal year also saw the launch of two new startups based on university-born technology. One, iTolerance Inc., signed an exclusive license for a UofL therapy that helps people with Type 1 diabetes stay off immunosuppressants, and is now developing it for clinical use.
To support the launch of more startups based on university technology, UofL recently launched UofL New Ventures, within the Office of Research and Innovation. UofL New Ventures is dedicated to broad entrepreneurial support, from forging connections with experienced and potential company founders to helping the resulting startups attract funding and market share.
"It's important for people to know that our research doesn't end with a paper or manuscript," Gardner said. "It ends in getting our research out into the world in the form of innovative new companies, partnerships and technologies. Our goal is innovation with impact."