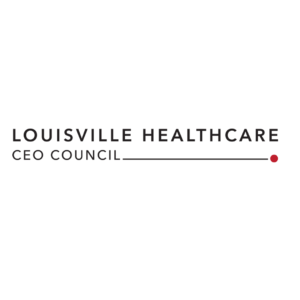 The Louisville Healthcare CEO Council (LHCC) held the Bridging the Gap virtual event on September 28 from Louisville, welcoming an interesting group of healthcare aging industry leaders, innovators, entrepreneurs, and investors. The event was launched with the official announcement of LHCC's acquisition of Aging2.0, a global network working to accelerate innovation to address the biggest challenges and opportunities in aging. The Aging2.0 network has grown to include 40,000 plus innovators in 130 chapters across 31 countries.  Aging2.0 chose LHCC from other multiple interested parties because they saw LHCC as aligned in vision and best positioned to provide critical commercialization resources to the A2 global network around the world. Aging2.0 will formally be based out of LHCC in Louisville, and the acquisition will further position Louisville as the aging innovation hub both nationally and internationally.
"We are thrilled to bring together the largest and most exciting group of innovators in the aging space with a powerful team of established business leaders to leverage resources, accelerate good ideas and drive innovation in the sector," said Tammy York Day, President and CEO of LHCC.
The acquisition is expected to expand the global aging innovation community, creating opportunities for innovation in the marketplace.
"This is a logical step for the Aging2.0 network in progression of our goal of our goal of accelerating innovation and creating opportunistic pathways for our entrepreneurs," said Dr. Katy Fike, co-founder of Aging2.0.
In addition to the Aging2.0 announcement, LHCC also discussed $50 million in strategic investments capital, which will identify and fund entrepreneurs, providing critical financial resources to support innovation in the aging space.  The $50 million will further enhance LHCC's ability to attract and cultivate entrepreneurs to Louisville's robust aging and healthcare-centric business community, bolstering the city's positioning in the healthcare aging industry.
Also included was the third annual CareTech Pitch competition, an international program centered around a Global Innovation Search through the Aging2.0 network that convenes investors, entrepreneurs and enterprises to identify outstanding innovations that address critical needs in the healthcare aging space.  The annual competition has helped to identify top entrepreneurs from around the globe, providing the necessary connections, support and infrastructure to bring life-changing innovations to market since 2018.
Last year's winner – Famileo – is currently in LHCC pilots, accessing patient populations in Signature and Trilogy facilities. A second LHCC pilot will be launched January first that will specifically be focused on the aging in place population in conjunction with Humana as well as other LHCC member companies. Famileo developed an app that allows family members and loved ones of seniors to connect with their loved ones by submitting news and updates through the app – resulting in a customized "family news" style printed gazette that is then delivered to the senior, allowing them to stay connected even if they are not technologically enabled. The concept won over judges due to its approach and intelligent combination – bridging the divide between new and old technology.
Through the pitch competition, LHCC supports its innovation engine – identifying, cultivating, nurturing and developing creative healthcare aging innovation solutions – and discovers "tools" to improve patient experiences, support professional caregivers, increase trust and drive better health decisions and outcomes
This year's CareTech competition included a broad range of innovators:
AiRo Digital Labs is a Chicago headquartered, global tech company, focused on digital convergence with enterprise systems. We have built multiple platforms specifically for healthcare providers and senior care, delivering a preventive care ecosystem. We have received many awards such as being included by Forbes, Chicago innovation, and many more.
b.well Connected Health empowers consumers to manage their health in one mobile location. With b.well Health Circle, family members can manage each other's health; identify care gaps; set appointment reminders; receive refill alerts; and share data across providers, insurance companies, labs, pharmacies and any third-party app, wearable or device.
BrioCare: The BrioSMART platforms powers a range of support programs that keeps you connected while offering personalized care and engagement for those in your care, including: proactive care (care routines for dementia, diabetes and hypertension, medication reminders, well-being updates and emergency help), companionship (24/7 engagement programs) and connection to family and friends.
care.ai transforms ambient intelligence to create self-aware healthcare environments that predict problems before they occur, protecting both patients and caregivers.
Caregiven is a white-labeled digital caregiver and family engagement platform whose intuitive Smartphone application enables providers to offer real time, curated guidance to individuals and families managing care and support for an aging or ailing loved-one.
CarePenguin is an IoT device and app that non-invasively monitors the well-being of older adults living alone by observing their activity through water use. Adult children or caregivers use the app to see the last time their loved one was active and receive alerts if there is a lack of activity.
Glennis Solutions offers a comprehensive, fully integrated cloud-based software suite that gives you a better way to manage your senior housing business. Developed and utilized by a large-scale operator over the last 15 years, these tools were designed specifically for the day-to-day challenges of the senior housing industry.
Virtual Senior Center (VSC) is a community-building platform that helps older adults connect and engage with each other through virtual or hybrid classes and events and which supports organizations in building their own online community quickly and easily.