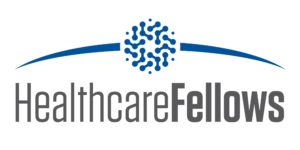 The Healthcare Fellows met virtually on September 23 to discuss healthcare in underserved and underrepresented communities. Fellows explored the non-profit role in healthcare and diversity, equity and inclusion initiatives within healthcare companies and in the community.
The Healthcare Fellows is a formal executive education program focused on the many business sectors in Louisville's vast healthcare ecosystem. Fellows are challenged to grow in their leadership capacity, increase their health-related knowledge and expand their professional reach through monthly sessions.
Guest speakers included Charlotte Stites, MD, founder of the Smoketown Family Wellness Center; Deborah May MBA, BSN, RN, vice president of Learning, Development & Inclusion at Hosparus Health; and Rebecca Hollenbach, MPH, executive administrator at the Center for Health Equity.
Smoketown Family Wellness Center
The Smoketown Family Wellness Center (SFWC) is working to build a culture of health by providing clinical care to children in a community-based environment with a focus on healthy lifestyle behaviors for the entire family. The Center opened in 2018 in the ground level of the Old Presbyterian Center in Louisville, Ky.
Charlotte Stites, MD, founder, described how they work to build trust between patient and provider by using first names, forgoing the white coat and taking their own calls. The providers see themselves as a collaborative partner with the patient, working together to find solutions, instead of "telling patients what to do."
The SFWC model of healthcare delivery moves care upstream to provide primary prevention of diseases that begin in childhood. A growing body of evidence shows that healthcare providers can play an important role in collaborating with other community-based organizations to help children, patients and families access new resources and influence those factors that play an important role in determining their health. It means focusing efforts on the early years when the foundations of life-long health are established and the return on investment in prevention is greatest.
Hosparus Health
Hosparus Health provides medical care, grief counseling, pain management and much more to people facing serious illness. As a nonprofit hospice and palliative care provider serving 41 counties in Kentucky and Indiana, their focus is on providing compassionate, high-quality care to so that patients and their families can experience the best possible quality of life for as long as possible.
The mission is to enhance the quality of life for those impacted by serious illness. The vision is to be the preferred partner for serious illness care in our region, through clinical excellence and a culture of joy and gratitude. They believe in empowering families to choose the care that optimizes their comfort and best fits with their goals and values.
Deborah May MBA, BSN, RN, vice president of Learning, Development & Inclusion, discussed the four-pronged approach to making DEI part of the fabric of the organization. Hosparus Health focuses on organizational leadership and board members; human resources and hiring practices; ensuring patient care is culturally competent; and assessing awareness in diverse segments of the community. Each of the four components must be folded into the mission, vision and values of the organization.
May cautioned that this approach takes time and should be viewed as a journey, not a sprint. Training is not the end-all-be-all. There needs to be an environment of trust within the organization to make this work. Mistakes will happen, but they should be viewed as opportunities for learning and further growth.
Center for Health Equity
The Center for Health Equity (CHE) was established in 2006 by the Louisville Metro Department of Public Health and Wellness (LMPHW). CHE was created to advocate for a Louisville Metro where everyone has a fair and just opportunity to be healthy and reach their full human potential. CHE prioritizes policies, partnerships and performance to advance health equity.
Their vision is a healthy Louisville where everyone and every community thrives. Their mission is to achieve health equity and improve the health and well-being of all Louisville residents and visitors.
Rebecca Hollenbach, MPH, executive administrator, described Root Causes with a tree analogy.  When the soil is rich and full of nutrients, the roots will thrive and produce healthy branches and leaves. When the soil is poor, the ability of the tree to thrive is lowered. Thousands of research studies have shown that in much the same way a tree is impacted by its soil, a person's health is impacted by their social, political, physical and economic environments. When people have access to thriving communities with quality housing, transportation, education, food systems, employment and healthcare, they have better health outcomes. Individual behavior choices do impact health, but research shows that improving root causes is much more effective than attempting to influence individual behaviors.
The Center for Health Equity will release their fourth Health Equity Report later this year. The Report is designed as a tool for policy makers and residents to better understand how they can create more equitable policies and practices, and it examines the history of Louisville and how our past has influenced our present. The report shows the demographics and diversity of the city's residents, noting, for example that Louisville's population is growing and becoming more diverse.
Projects and Journal Club
Healthcare Fellows spent time at the end of the session discussing potential group projects.  This is an optional portion of the Healthcare Fellows program and intended to be led by projects they might be interested in pursuing.
The next Journal Club is in two weeks and will cover Why Diversity Programs Fail published in the Harvard Business Review in 2016. The article states that in analyzing three decades' worth of data from more than 800 U.S. firms and interviewing hundreds of line managers and executives at length, they have seen that companies get better results when they ease up on the control tactics. According to the article, it's more effective to engage managers in solving the problem, increase their on-the-job contact with female and minority workers, and promote social accountability—the desire to look fair-minded.