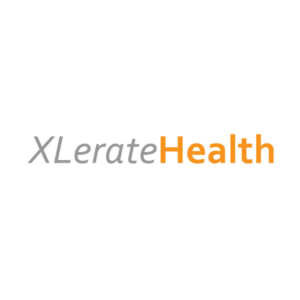 XLerateHealth (XLH) has been selected for the U.S. Small Business Administration (SBA) SBIR Catalyst Award, doing business as the XLerator Network, in collaboration with Jackson State University and the University of Kentucky. The SBIR Catalyst is a new grant to help fulfill the SBA's mission of addressing current gaps in access to the innovation economy for communities of color, women entrepreneurs, and rural communities. XLerateHealth is one of eight winners and will use the Award to expand support for DE&I funding initiatives across minority institutions in the Southeast XLerator Network.
Based in Louisville, Kentucky, XLH was developed to cultivate and grow promising healthcare innovation in underserved and underfunded areas. XLH's nonprofit arm previously received the SBA GAFC award in four separate competitions. The Growth Accelerator Fund Competition (GAFC) was first launched by the SBA in 2014 to stimulate innovation and entrepreneurship across the country.
XLH plans to allocate the awarded funds to further advance training and mentoring for life science focused entrepreneurs in an effort to help them understand the path to commercializing their technologies and how to successfully apply for SBIR/STTR funding. The work will focus on faculty, researchers, students and entrepreneurs in minority serving institutions in the NIH-funded XLerator Network, including Kentucky, Arkansas, Louisiana, Mississippi, Puerto Rico, South Carolina and West Virginia. Led by XLH in partnership with 25 academic institutions, the XLerator Network is one of four shared accelerator hubs supported by the Small Business Technology Transfer (STTR) program at NIH, which funds research and development partnerships between small businesses and academic institutions.
"According to the 2015 National Academies report on Innovation, Diversity, and the SBIR/STTR Programs, only 7% of awards went to minority-owned small businesses (MOSBs), and Black and Hispanic owned small businesses represent an even smaller share of MOSB's overall," says Jackie Willmot, CEO & Co-founder of XLH. "The Catalyst Award will build on important work to support underserved regions and populations and allow us to expand our programming in the Southeast to help these entrepreneurs compete for funding."
XLH will create, offer and run a new training program during this award cycle and select up to 10 participants for each cohort. The goal of this program is to get participants ready for XLerateHealth's more robust SBIR/STTR 1:1 coaching program whereby participants submit an SBIR/STTR proposal at the end of the program. Cohort 1 of this new program is expected to launch in Spring 2022. Learn more at https://xleratornetwork.com/sbir/.
In 2020, XLH partnered with Jackson State University and the University of Kentucky to launch a commercialization pre-accelerator program at HBCUs. The program, EnRICH, received the SBA L2M Visionary Award in the fall of 2020 and was recognized in Forbes in January 2021.
"A major challenge for our researchers is that they are expected to engage in teaching, research and service, but there is not yet a culture of academic entrepreneurship," said Almesha Campbell, Director of Technology Transfer, Commercialization and Research Communications at Jackson State University, and XLerator Network Site Lead. "The SBA Catalyst Award will help us build on the success of EnRICH and address the need for more SBIR/STTR support in this area."