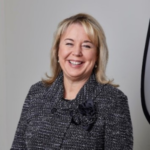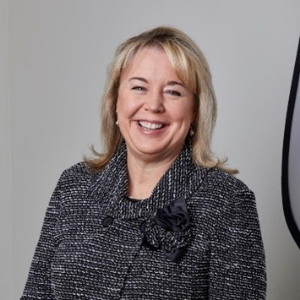 Healthcare Fellow Gretchen Leiterman, chief operating officer, Baptist Health Louisville, was recognized at this year's Business Women First Enterprising Women program, Louisville Business First's annual salute to professional women who are making a difference in business and in the community.
Business First called on readers to submit nominations to be reviewed by a panel of judges. Business First was looking for candidates who demonstrated the following:
Community and civic engagement
Business management
Mentoring
Inspirational leadership
Volunteerism
Entrepreneurship
Innovation
Executive leadership
An in-person lunch event is scheduled for Tuesday, Sept. 28, at the Kentucky International Convention Center.
The 2021 honorees, in alphabetical order, are:
Dr. Patricia Kennedy Arrington, hospital director and owner, Jefferson Animal Hospital and Regional Emergency Center
Neeli Bendapudi, president, University of Louisville
Charity Bird, partner, Kaplan, Johnson, Abate & Bird
Marcia Brey, vice president of distribution, GE Appliances, a Haier company
Tiffany Cardwell, human resources advisory principal, Mountjoy Chilton Medley LLP
Jamie Estes, founder and president, Estes Public Relations
Ann Georgehead, managing director, wealth management, PNC Bank
Angela Graf, executive director, Hope Southern Indiana
Mary Harville, president and CEO, Kentucky Lottery
Olivia Kirtley, CPA, corporate director and consultant, Kirtley & Associates
Terra Leavell, president and CEO, Black Community Development Corp.
Gretchen Leiterman, chief operating officer, Baptist Health Louisville
Kasey Maier, president, Waterfront Botanical Gardens
Lisa Nalley, chief of staff and senior vice president, BrightSpring Health Services
Regan Nichols, president, Scoppechio
Jane Pfeiffer, founder and president, Fieldtrip
Julia Regan, CEO and co-founder, RxLightning Inc.
Stephanie Renner, senior vice president and general counsel, Limestone Bank
Debbie Roberson, program and community affairs coordinator, WLKY
Ira Salls, owner and operator of McDonald's restaurants in Greater Louisville
Beth Stegner Peabody, CEO and chief investment officer, Stegner Investment Associates Inc.
Pattie Dale Tye, chief operating officer, Stoll Keenon Ogden
Lindsay Wehr, senior vice president of strategy and outreach, Kosair Charities
Sharon Williams, chief human resources officer, Park Community Credit Union
Marita Willis, CEO, Hope Collaborative