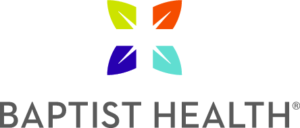 It's a $10.6 million partnership that is the first of its kind in Southern Indiana. Baptist Health has joined forces with Dallas-based Intuitive Health to bring the first hybrid emergency room and urgent care clinic to Southern Indiana. A formal groundbreaking was held July 21 and the facility is expected to open in spring 2022.
Baptist Health ER & Urgent Care will be located in the Jefferson Ridge development, at the intersection of East 10th Street and Ellingsworth Dairy Drive in Jeffersonville.
The full service emergency room will be open 24 hours a day, while the urgent care will be open 7 a.m.-9 p.m., seven days a week. Emergency room-licensed doctors will examine each patient upon arrival to determine the appropriate care and if it is emergent or urgent care. The patient will be billed accordingly. This new concept helps eliminate unnecessary emergency room visits.
"We are excited to partner with a leader in care innovation to bring this new facility to fruition," said Michael Schroyer, president of Baptist Health Floyd. "There's been tremendous growth in the River Ridge area and we want to establish this emergency and urgent care model to complement the primary care, occupational medicine and physical therapy location that we have located a few miles away. We want to bring the same level of quality patient care that our community has come to know from Baptist Health Floyd."
Some of the features of Baptist Health ER & Urgent Care include:
On-site lab, a radiology suite and multi-slice CT scanners
Commitment to billing transparency.
The facility will be in-network with most major insurance plans and accepts Medicare and Medicaid.
Patients only pay for the necessary level of care they receive.
Before treatment even begins, patients are informed if they will be treated as an urgent care patient or as an emergency room patient, in which additional consent is needed.
Over 70% of patients can be treated and billed at the urgent care level.
"As you've heard, this facility will be the first of its kind in Southern Indiana," said Baptist Health CEO Gerard Colman. "That kind of innovation is something we're proud of at Baptist Health, and something that Hoosier residents are fortunate to find close to home thanks to the level of care provided by our Baptist Health Floyd hospital."
"The hybrid emergency room and urgent care clinic is just one example of the kind of 'next-generation' healthcare Baptist Health wants to bring to its communities," said Baptist Health Chief Strategy and Marketing Officer Jody Prather, MD. "We never lose sight of what's most important to our patients – in this instance, convenience and a great patient experience – combined with the quality of care our patients have come to expect. It's all about providing the right level of care at the right location, right here in Southern Indiana."
"As our city grows, the demand for emergency health care has increased. I'm grateful to Baptist Health for recognizing this need and becoming a partner in Jeffersonville," Jeffersonville Mayor Mike Moore said.
Since 2008, Texas-based Intuitive Health has partnered with established health systems nationwide to build, operate, launch and retain healthcare facilities that provide urgent care and emergency room services under one roof. The new patient-centered model is designed to simplify the way patients access immediate, appropriate care while also lowering out-of-pocket costs.
"Our vision as an organization is to simplify how patients access care. For too long patients have had to decide between emergency and urgent care without medical guidance," said David Blank, Executive Vice President of Operations for Intuitive Health. "We are excited to partner with Baptist Health to bring a new option to Clark County. We promise the right care at the right price close to home."
Intuitive Health's philosophy is built on a patient-centric perspective. Each staff member is trained in servant leadership with the primary objective to serve patients. Little to no wait times. Most urgent care patients are back in their cars and on their way within 45 minutes.
The model provides pediatric and adult patients easy access to quality care 365 days a year. Each location treats everything a hospital emergency room treats, from allergies to appendicitis.
More information about Baptist Health Floyd is available at BaptistHealth.com/Floyd.   More information about Intuitive Health is available at www.iheruc.com.