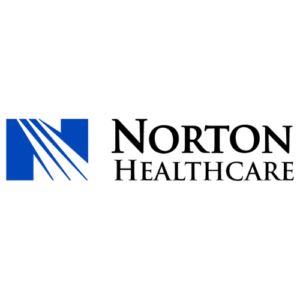 Norton Brownsboro Hospital has received certification as a Comprehensive Stroke Center, reflecting the highest level of competence for treating serious stroke events.
The hospital received the designation from DNV Healthcare USA Inc., a world-leading certification body committed to the development and continual improvement of health care quality and patient safety in health care organizations.
"With stroke care, you must have the best team and resources, but also the ability to act organizationally with extreme efficiency because of the time-critical nature of these events," said David A. Sun, M.D., Ph.D., neurosurgeon and executive medical director, Norton Neuroscience Institute. "This certification from DNV validates all the effort we have put into the stroke program and to ensuring the health and safety of our patients."
The DNV Comprehensive Stroke Center certification is based on standards set forth by the Brain Attack Coalition and American Stroke Association. It affirms that the hospital addresses the full spectrum of stroke care — diagnosis, treatment, rehabilitation and education — and establishes clear metrics to evaluate outcomes.
"Achieving certification shows commitment to excellence," said Patrick Horine, president, DNV Healthcare USA Inc. "And it helps demonstrate to your community that you are performing at the highest level."
Norton Neuroscience Institute is a comprehensive stroke care network. Norton Brownsboro Hospital obtained its first Comprehensive Stroke Center designation from another accrediting organization in 2015. Additionally, Norton Audubon Hospital and Norton Hospital are designated Primary Stroke Centers, and Norton Women's & Children's Hospital is an Acute Stroke Ready Hospital. The designations mean the facilities have achieved aggressive benchmarks to deliver improved outcomes for stroke patients.
In addition, the American Heart Association Get With the Guidelines – Stroke program has recognized all four of Norton Healthcare's adult-service hospitals for exceeding national averages in getting stroke patients in the door and administering lifesaving treatment to restore blood flow to the brain. An emergency stroke team at each facility stands ready around the clock to combat stroke emergencies. According to the American Heart Association, stroke is the fifth leading cause of death in Kentucky, claiming thousands of lives each year.
Norton Healthcare to open comprehensive neuroscience facility
Norton Healthcare recently unveiled a comprehensive neuroscience facility unlike any other in the region. This new facility, Norton Neuroscience Institute – Brownsboro, will benefit patients and the community by providing a comprehensive, multidisciplinary neurosciences program with leading-edge technologies and enhanced research and outreach efforts.
The new space encompasses more than 48,000 square feet of clinical, diagnostic, procedural and rehabilitation space. It contains advanced equipment to allow patients to undergo complex neurological testing and procedures at the same site as their routine office visits. Norton Healthcare invested $15 million into the project.
The facility also will house rehab space equipped with the latest technology, which will ultimately include a virtual reality balance assessment system, a driving simulator, robotic-assisted therapy and more to help patients recover and develop skills to live independently.