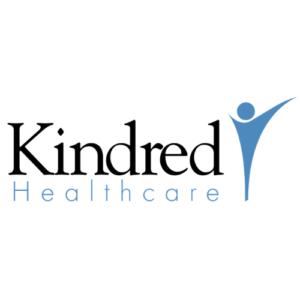 Kindred Healthcare, Tennova Healthcare and The University of Tennessee Medical Center (UTMC) announced the opening of Knoxville Rehabilitation Hospital, located in the new Tennova Health Park at 1250 Tennova Medical Way.
The new 57-bed hospital, with all private rooms, will focus on acute rehabilitation for patients who suffer from stroke, traumatic brain injury, spinal cord injury, complex neurological disorders, orthopedic conditions, multiple trauma, amputation and other injuries or disorders. The first patients are expected to be seen later this month.
The 68,000-square-foot, two-story rehabilitation facility will feature therapy gymnasiums outfitted with the latest technology in therapy devices including augmented reality balance training, therapy bionics, and a full body exoskeleton. It will have large multidisciplinary gymnasiums equipped for all therapy services as well as a therapeutic courtyard with exterior amenities, such as a golf chipping range, pickle ball and cornhole.
There is also a dedicated traumatic brain injury unit complete with monitored rooms, specialized beds and patient lifting equipment, and separate therapy and dining spaces. The hospital will also have a unit exclusively for stroke patients, and private, family-friendly rooms with sleeper chairs. Patients will have access to an apartment setting where they can practice daily living tasks before they return home; and pet therapy and community re-entry programs will help ease the transition back to home. For more information about Knoxville Rehabilitation Hospital, visit www.knoxvillerehabhospital.com.
"We are excited about this milestone achievement for our community as this collaborative effort was a result of many hours and hard work for all parties involved. This initiative reinforces our mission with our focus on excellence in quality, service and access," states Tony Benton, Tennova East Market Chief Executive Officer. "Through this joint venture, we are now able to better serve this population with advanced therapies and resources to help them regain quality of life. It has been an honor to work alongside Kindred and The University of Tennessee Medical Center. We are excited to see the continued growth at this location."
"It is truly rare and unique when competitors can come together to create a collaborative solution that better serves the needs of our patients and the East Tennessee community," said Joe Landsman, president and chief executive officer of UTMC. "Our patients will directly benefit from this enhanced coordinated delivery of the high-quality, efficient healthcare services throughout the care continuum from when they first enter our system at our medical center through their rehabilitation at Knoxville Rehabilitation Hospital and throughout their recovery."
Knoxville Rehabilitation Hospital expects to serve more than 1,200 patients each year. The average length of stay for patients is approximately two weeks. The facility design has been implemented at several Kindred rehabilitation hospitals throughout the country with significant success in enhancing patient outcomes and improving their quality of life.
"We are pleased to open Knoxville Rehabilitation Hospital in partnership with Tennova Healthcare and The University of Tennessee Medical Center—two of the region's leading healthcare providers," said Russ Bailey, President, Kindred Rehabilitation. "The new hospital will offer the community increased access to quality care with a team of therapists, nurses and other healthcare professionals dedicated to providing high-quality inpatient rehabilitation services and passionate advocacy for patients that enhance the lives of individuals throughout East Tennessee."
Kindred Healthcare and Mercy complete Mercy Rehab Hospital Fort Smith
Kindred Healthcare, LLC ("Kindred") and Mercy announced the completion of Mercy Rehabilitation Hospital Fort Smith, a 50-bed facility that will provide care for adults recovering from stroke, neurological conditions and more.
Leaders from Mercy, Kindred, the Arkansas Colleges of Health Education in Fort Smith, as well as U.S. Sen. John Boozman, Arkansas Gov. Asa Hutchinson, Fort Smith Mayor George McGill and others, were on hand to dedicate the new hospital, which has been under construction at 6700 Chad Colley Blvd. in Fort Smith for about 14 months. The new 62,570-square-foot facility is a joint venture between Mercy Fort Smith and Kindred Healthcare that sits on four acres of land donated by the Arkansas Colleges of Health Education (ACHE).
The 50-bed hospital will provide care for adults recovering from conditions such as stroke, neurological disease, injury to the brain or spinal cord and other debilitating illnesses or injuries. The first patients are expected to be seen June 1.
"Mercy is so very blessed to partner with Kindred Healthcare and the Arkansas Colleges of Health Education," said Juli Stec, vice president of operations at Mercy Fort Smith. "These strategic partnerships provide access to quality, compassionate cost-effective rehabilitative care, while also supporting the educational advancement of future health care providers."
Around 140 co-workers will be employed at the new hospital. The facility has a hard construction cost of about $28.5 million. Kindred Healthcare will manage day-to-day operations of the hospital, which is the fifth joint venture partnership between Kindred and Mercy.
The hospital will feature all private rooms; a secured brain injury unit with private dining and therapy gym; large interdisciplinary gyms; transitional living apartment, designed to simulate a residential apartment; therapeutic courtyard with golf, pickle ball and corn hole; specially designed rooms to treat dialysis patients; and specialty programs dedicated to neuro, stroke, brain injury and amputation.
The rehabilitation hospital will serve as a teaching site for students in ACHE's School of Occupational Therapy and School of Physical Therapy. Kyle D. Parker, JD, CEO of ACHE, said the rehabilitation hospital is a "perfect addition to the Arkansas Colleges of Health Education (ACHE) campus at Heritage."
"This facility will support ACHE's mission to improve the lives of others as a valuable health care resource for our community," he said. "The hospital will be ready just in time for our first class of physical therapy students to begin June 1, 2021, followed by our first class of occupational therapy students in January 2022. We look forward to the exceptional training our students will receive at this outstanding rehabilitation facility located right on our campus."
Stec continued by connecting Mercy's origins almost 200 years ago with its ongoing efforts to provide quality care to its patients.
"In 1827, a woman in Dublin, Ireland named Catherine McAuley recognized the needs of people who were sick, economically poor and uneducated and determined that she and women like her could make a difference and so, the Ministry of Mercy began," Stec said. "The power of this one woman changed the world by giving hope to others. As we continue her legacy, we celebrate the opening of this new hospital that will be a beacon of hope to individuals within our community, our region and our state."
"As with Kindred's other quality-focused partnerships with Mercy, this new hospital will be dedicated to passionately advocating for, and providing hope, healing and recovery to, patients in its care," said Russ Bailey, President, Kindred Rehabilitation. "Mercy Rehabilitation Hospital Fort Smith will provide increased access to rehabilitation services to the surrounding community of Fort Smith and help address the growing need for these services throughout the state of Arkansas."
Kindred Healthcare Continuing to Expand Rehabilitation Services In Its Long-Term Acute Care Hospitals
Kindred Healthcare announced it is adding acute inpatient rehabilitation units ("ARUs") within three of the Company's long-term acute care hospitals ("LTACHs"). The hospitals are Kindred Hospital Denver, Kindred Hospital Melbourne, and Kindred Hospital Philadelphia – Havertown. The ARUs, with a total of 33 beds, are expected to begin serving patients in September 2021.
In August 2020, Kindred opened five ARUs within Kindred Hospital North Florida, Kindred Hospital Bay Area – St. Petersburg, Kindred Hospital South Florida – Ft. Lauderdale, Kindred Hospital Houston Medical Center and Kindred Hospital Sugar Land.
Inpatient rehabilitation helps patients recover from conditions that include stroke, brain injury, spinal cord injury, orthopedic injury, neurological conditions, amputation and trauma. The new ARUs will provide the intensive, interdisciplinary clinical and rehabilitation services necessary for improved function and independence, facilitating patients' recovery so they can be discharged and return to their homes. Patients will receive a minimum of three hours of therapy each day for at least five days a week under the direction of a physiatrist, a doctor specialized in rehabilitation and physical medicine, and 24/7 nursing care. The Kindred ARUs will provide services to both patients in Kindred LTACHs as well as patients from other healthcare providers in their communities.
The new units will be managed and staffed by Kindred Rehabilitation, which delivers clinical success and outstanding patient outcomes for hospital-based programs nationwide. Kindred Rehabilitation treats more than 118,000 patients each year and is the largest contract manager of hospital-based acute rehabilitation programs in the nation. Approximately 100 hospitals in 30 states partner with Kindred Rehabilitation to manage ARUs within their facilities.
"The ARUs complement the care provided in our LTACHs and enable Kindred to offer a continuum of care for patients who require high-intensity rehabilitation services to continue their recovery so they can be discharged and return to their homes," said Mike Warrington, President of Kindred's Hospital Division.
"Kindred's Hospital Division and Kindred Rehabilitation are working collaboratively to meet a growing need for inpatient rehabilitation services in our communities," said Russ Bailey, President of Kindred Rehabilitation. "These ARUs enable us to provide greater access and enhanced capabilities, expertise, and clinical integration to patients requiring these rehabilitation services."