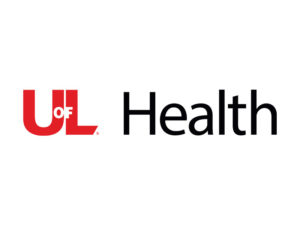 UofL Health – Peace Hospital is expanding its care by opening a geriatric psychiatry inpatient unit providing short-term psychiatric treatment for adults aged 55 and older.
The secure 20-bed unit is specifically designed for the unique needs of the older adult and provides treatment for a range of mental health and substance use disorders.
"At our geriatric inpatient program, we will provide care for depression, schizophrenia, post-traumatic stress disorder, bipolar and agitation associated with dementia and more," said Martha Mather, CAO of UofL Health – Peace Hospital. "This is another example of the commitment UofL Health has made to providing high-quality mental health care for people at all stages of life."
The treatment team will focus on crisis stabilization and supporting the patient's return to their home community or to a less restrictive level of care. The interdisciplinary team includes board-certified psychiatrists, gerontologists, nurse practitioners, registered nurses, Master's level therapists, mental health technicians, activity therapists, occupational, speech and physical therapists, and chaplains.
"There's not a one-size fits all solution when it comes to mental health treatments, so we use a team approach to make sure every patient gets exactly what he or she needs to thrive," said Stephen Taylor, M.D., chief medical officer at UofL Health – Peace Hospital. "We're excited to offer this geriatric program because we know there is a growing need for this care in our community."
The Peace Hospital Geriatric Inpatient Program will be housed in downtown Louisville at UofL Health – Frazier Rehabilitation Institute to ensure a holistic approach by meeting both the behavioral health and physical health needs of the patient.
This expansion in services created approximately 40 new jobs in Louisville, including a program director, outreach coordinator, nurses, mental health technicians and more. UofL Health invested more than $1 million into this project.
With the addition of this new unit, Peace Hospital now operates 262 inpatient beds to children and adults in need of mental health treatment. Telehealth and 24/7 mobile assessments are also available.