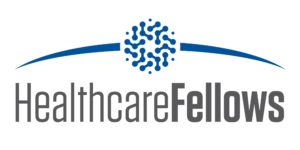 The Health Enterprises Network (HEN) welcomed the Healthcare Fellows (HCF) for session four virtually to discuss the healthcare ecosystem. The Healthcare Fellows is a formal executive education program focused on the many business sectors in Louisville's vast healthcare ecosystem. Fellows are challenged to grow in their leadership capacity, increase their health-related knowledge and expand their professional reach through monthly sessions.
Healthcare Ecosystem
Session four focused on lessons learned about the healthcare ecosystem and provided a chance for HCF to discuss the role of their organization within the ecosystem.
Healthcare in Louisville is more than the healthcare we think about​. Traditional healthcare providers are an important part of any community​. What makes Louisville special is what we do above and beyond​. An overview of healthcare companies headquartered in Louisville was presented:
Humana began as Extendicare in 1961.
BrightSpring began as Job Corps in 1974.
Caretenders founded in 1976, later became Almost Family.
Atria founded in 1996.
Trilogy created in 1997.
Vencor splits in 1998 creating Ventas and Vencor, later Kindred.
Zirmed founded in 1999, later became WayStar.
Elmcroft created in 2006.
PharMerica created in 2007.
Signature HealthCARE moved headquarters to Louisville in 2010.
Our region is unique because of the healthy ecosystem that includes expertise in all aspects of the health-related economy​. This ecosystem is robust with many organizations playing in this space. It is an economic engine in the community with over $80 billion in revenue, 4,100 health-related organizations and 124,000 jobs. Sectors include:
Administrative and IT Services
Banks and Investors
Clinical Services
Outpatient Management and Physician Practices
Education, Government and Nonprofit
Health Insurance
Hospital and Long-Term Care
Life Sciences
Logistics, Distribution and Manufacturing
Professional Services
Healthcare Headquarters
HEN welcomed the Healthcare Fellows for session five in person at Bellarmine University.  The session, moderated by Benjamin Moore, VP, Strategic Alliances, Louisville Healthcare CEO Council (LHCC), covered the topic of healthcare headquarters. Panelists included Michael Bryant, Executive VP & Chief Administrative Officer at Trilogy Health Services; Daryn Demeritt, Senior VP, Government Relations at ResCare; and Tyler Perkins, Executive Director of Business Development and Provider Relations at Hosparus Health.
Panelists discussed the history of their company, how their company began, what makes Louisville a good home for their company and how their company has pivoted strategies through the years. Panelists discussed the importance of telling the story of the healthcare ecosystem in our region. There are many players in this ecosystem such as the LHCC, Health Enterprises Network, Greater Louisville Inc., and Amplify, to name a few. Panelists agreed that these players should partner and support each other. There is much innovation already occurring in the healthcare sector and the focus should be on elevating that work, telling the story on a bigger scale, through conferences and marketing campaigns.
A reception, sponsored by Bellarmine University, followed the session in the Alumni Legacy Room in Centro-McGowan Hall.
Healthcare Fellows Wrap Up
Healthcare Fellow, Kevin Kyde with Anthem, Inc., discusses the collaboration going on between healthcare companies headquartered in our region.
Next up for the Healthcare Fellows is the Journal Club on July 8 discussing healthcare spending in the United States and other high-income countries.