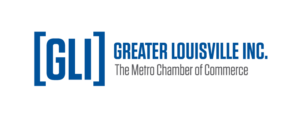 GLI's Racial Equity Toolkit was created to help businesses who have already signed Greater Louisville's Racial Equity Pledge and plan to utilize the GLI and EquityVested Inclusion Index to help them live up to their commitment. For each principle accompanying the Pledge, there is a correlating section of the Toolkit that will provide you with resources and guidance to help you improve in any of those areas. If your company has helpful resources for a section of the GLI Racial Equity Pledge Toolkit and are not listed, please contact Dana Johnson (djohnson@greaterlouisville.com) to be included.
IN THIS TOOLKIT
This toolkit is intended to help businesses of all sizes implement or improve upon diversity, equity, and inclusion practices they currently have in place. Topics covered in this toolkit include:
Instituting Formal DE&I Policies

Developing and Empowering Black Talent

Supporting Black-Owned Businesses Through Equitable Vendor Spend

Championing Transparency

Building Empathy Through Mentorship
Read more here.