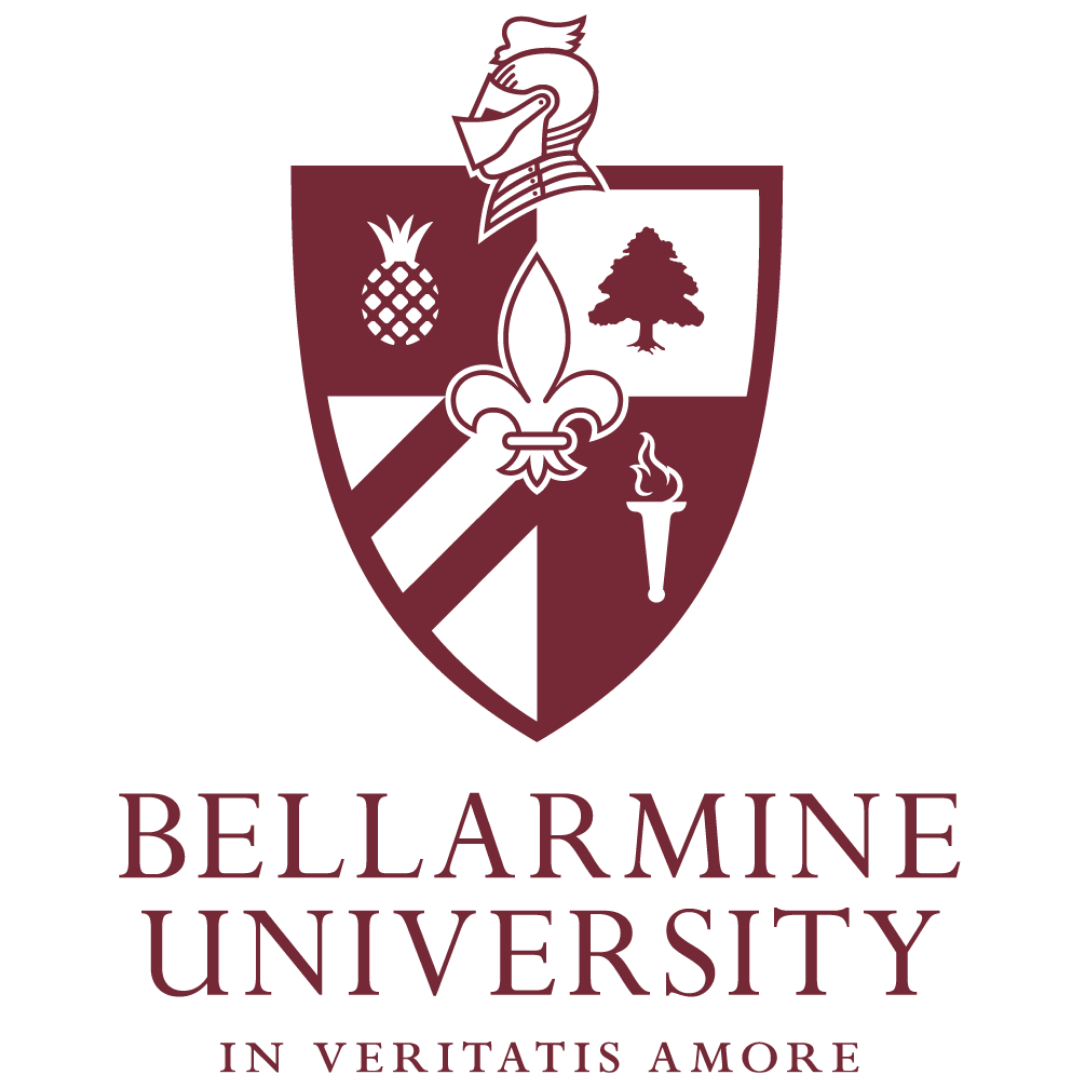 President: Dr. Susan M. Donovan
Year founded: 1950
No. of employees: 798 full and part-time
No. of students enrolled: Approximately 3,300
Mission/Vision:
Bellarmine is an inclusive Catholic university that educates students—mind, body and spirit—for meaningful lives, rewarding careers, ethical leadership and service to improve the human condition.
Our vision is to become a leading university in the South by embracing innovation and creativity, forging new and mutually beneficial partnerships, intentionally diversifying curricula and community and providing a distinctive and transformative student experience.
Awards​
U.S. News & World Report and the Princeton Review have repeatedly recognized Bellarmine as one of the best schools in the region.

#1 Respiratory Therapy Program—College Choice 2020

#1 Master of Health Science Degrees— College Choice 2021

#2 Best Colleges for Business in Kentucky—Niche 2021

#2 Best Colleges for Nursing in Kentucky—Niche 2021
What are Bellarmine University's roots to Louisville?
Bellarmine opened in 1950 under the sponsorship of the Roman Catholic Archdiocese of Louisville. Since then, our 135-acre campus in the Highlands has grown tremendously, adding new amenities, student offerings and degree and certificate options. Bellarmine's alumni network is more than 26,000 strong, with the majority of our graduates living and working in the Louisville area.
What is one thing you wish others knew about Bellarmine?  
HEN's members may not know how significant Bellarmine's contribution to the local healthcare sector is. For example, of the 907 graduates in the 2020 class, 45 percent of the undergraduates went into healthcare, as did 39 percent of the graduate students.
Our outstanding healthcare programs prepare graduates who are highly sought after by employers. Our students routinely exceed state and national averages on professional exams before entering their fields.
College Choice nationally ranks our Respiratory Therapy Program No. 1 and our Master of Health Science degree No. 5. Niche ranks Bellarmine's Nursing programs No. 2 in Kentucky.
What makes Bellarmine different from competitors?  
U.S. News & World Report and the Princeton Review have repeatedly recognized Bellarmine as one of the best schools in the region.
Our student-faculty ratio is 13:1, ensuring small class sizes and a quality learning environment. Each year, 98 percent of Bellarmine graduates land a job or continue their education within six months of graduation.
On average, Knights get hired and make more money than graduates from other universities. The average starting salary for BU grads is $50,000. For those who choose to pursue a graduate degree, the average salary is $68,000. Our research shows that Bellarmine graduates have the highest earning potential of any Kentucky university 10 years after graduation and earn the highest mid-career salaries of any university in the state. 
Tell us about the Health and Aging Services Leadership program – when and why was it developed?
One of the most prominent demographic shifts anticipated across the United States – and the industrialized world – over the next 25 years is an unprecedented growth in the number of older adults. Organizations and companies providing health and human services for this population are expected to grow exponentially.
Bellarmine's Health and Aging Services Leadership programs were developed in recent years to meet the demand of this growing job market and to prepare students for a wide range of career opportunities as leaders in health services and senior living.
Have you had to pivot strategies over the years? 
In recent years, Bellarmine unveiled a strategic plan, Tradition and Transformation, which focuses the university's work on student success, inclusion and academic innovation.
What makes Louisville a good home for Bellarmine?  
Louisville is an ideal location for college students and graduates as the city affords ample quality of life amenities along with a vibrant business climate.
Is there anything else you'd like HEN members to know? 
Bellarmine is a top-notch, well-ranked private university with a reputation for excellence. But, here's the great catch, it's affordable and accessible to everyone.
Thanks to scholarships, grants, loans and work-study, there are many ways to make a Bellarmine education affordable. Bellarmine guarantees a scholarship award to 100 percent of admitted first-year students. Bellarmine's Public Price Promise grants qualifying students the opportunity to attend Bellarmine by matching the overall cost of their state's flagship university.
The average comprehensive package (including loans) for undergraduates is $38,807. The average institutional aid is $28,022.    
Our financial aid staff ensures each student receives every funding resource available to make their dream education an affordable reality.