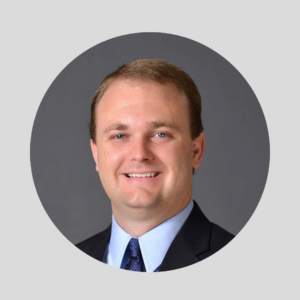 What drew you to participate in the Healthcare Fellows program?
I knew former Fellows who greatly appreciated the experience and valuable networking with active professionals in the state.
What company were you with and what was your role when you were in the program?
I was with BKD at the time as a Senior Manager in the Healthcare Consulting practice.
What company are you with now? What role?
I am with Government Data Services which provides innovative solutions for specific hospital related Reimbursement and Revenue Cycle needs.  My role is titled Director of Reimbursement Services. I primarily serve three roles: new service development, business relationships/sales, and adjusting existing services when the business environment and regulatory horizon changes.
Any insights gained while you were a Fellow?
We gained insight into new and developing companies and services for those in need of healthcare.
What is one thing you learned about Louisville as a healthcare ecosystem?
I learned that it is an incubator for innovation and that there are a broad range of healthcare type companies. Finally, Kentucky is poised with the right leaders and talent to emerge as a leader for growth on the national healthcare scene.
What professional or personal connections were made while you were a Fellow?
I was able to create a few relationships that are lasting. Also, there are now dozens of familiar faces to come across as my career advances.