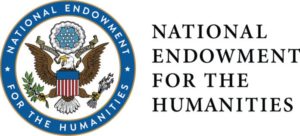 The National Endowment for the Humanities announced a three-year, $100,000 grant for Bellarmine University today that will expand the university's new Health, Culture and Compassion (HCC) minor into an interdisciplinary major that connects the humanities to health and senior-living fields. It will be the first health humanities baccalaureate program in Kentucky.
The HCC program will provide students who are interested in health-care careers with the humanities-based skills to pioneer innovative, patient-centered care. The program is expected to appeal to nursing or pre-med students who want to distinguish themselves from their peers by augmenting their understanding of compassionate care, applications in health care, resilience and innovation.
It will also appeal to students who are interested in health care but may not feel that clinical professions (medicine, nursing, physical therapy) are a good fit for them. These students might also be studying fine arts, writing and literature, communications, theology, philosophy, law or history and may go into fields like health law, bioethics research, health-science writing, chaplaincy, hospice consulting, social work, advocacy, or counseling.
The new program supports 
Bellarmine's strategic plan
, particularly its focus on creating academic innovation, and its mission of producing graduates who help to improve the human condition, said Dr. Susan M. Donovan, president of Bellarmine University.
"Studying health professions within a liberal-arts context like the one at Bellarmine provides students with distinct advantages and opportunities," Donovan said. "The COVID-19 pandemic, which left so many patients isolated from family and friends, reminded us how essential the human element is to health care."
Students from health humanities programs are more likely to show empathy and have patient-centered attitudes and strong communication skills than students who have not engaged in such programs, according to the Hiram College Center for Literature and Medicine, which also notes that medical students in health humanities programs are just as prepared for medical school, if not more so, than their counterparts. They are also more likely to enter fields with a shortage of professionals; to demonstrate leadership; and to engage in more service.
The grant was one of 26 awarded under the National Endowment for Humanities' Humanities Connection program. The average grant was around $54,000. Bellarmine's $99,999 NEH grant will allow expansion of the current HCC minor, which was launched in Spring 2021, into a major with three tracks: Narrative Health and Medical Humanities (NHMH); Health Disparities and Health Equity (HDHE); and Aging and End-of-Life Studies (AEoLS).
Dr. Jessica Hume, assistant professor in Health and Aging Services Leadership, will lead the three-year project.
"The HCC program will provide students with unique opportunities to explore relationships among the humanities and health, health care, death and the human condition," Hume said. "It will foster students who are resilient, empathic, creative and well-prepared for health-care challenges we are currently experiencing and those yet to come. It also provides a model for interdisciplinary and experiential learning at liberal arts institutions.
"Finally, and perhaps most important, the program will provide the city of Louisville and its surrounding geographic area with health-care professionals who are focused on compassionate, equitable and innovative health care and services."
In January 2018, Forbes magazine online identified Louisville as "America's Aging Care Capital" because of its many health-care organizations and health-care professionals. Louisville's population of people older than 60 is 15 percent, and that number is expected to grow significantly in the next 30 years. Additionally, the 2017 Louisville Health Equity report showed that while the local population has become more diverse, health disparities between ethnic, racial, and class groups are extremely concerning. Louisvillians have higher rates of cancer than the U.S. population on average, and the opioid epidemic continues to wreak havoc throughout Kentucky.
In the Louisville area and many other parts of the country, there is a growing need for diverse, creative, compassionate and patient-centered care that is not one-size-fits-all. According to the U.S. Bureau of Labor Statistics, by 2028 Kentucky's need for medical and health-services managers, as well as social workers and community service workers, will increase by almost 18 percent. In fact, almost every health-related field expects higher than average growth by 2028.
The field of health humanities offers an innovative way to address many of these needs, Hume said. Evidence shows that this interdisciplinary approach can prepare students very well for the vast and constantly evolving field of health care and the health needs of the patient population.
Bellarmine has documented student interest in health humanities programming from current students and potential incoming first-year students. The highly successful Galileo Learning Community, which is designated for students pursuing a major in health sciences and is also led by Hume, has served as an informal incubator.
"Student response to material on narratives of illness, the art of death and dying, and bioethical challenges has been enthusiastic," Hume said.
In addition, 79 percent of the students in a pilot program of health humanities course material at the Louisville Marion C. Moore High School Health Sciences Academy in Spring 2019 said they would be interested in exploring a health humanities major in college.
Six core faculty members from the College of Health Professions, the School of Nursing and Clinical Sciences, and the College of Arts and Sciences will lead the HCC project under Hume's coordination. At least six more faculty and staff members from across the university will serve on the project's curriculum review committee. Hume anticipates 40 minors and between 30 and 40 majors by Fall 2024, with continued growth past the grant term.
HCC majors will be required to participate in a total of six credit hours (180 contact hours) of experiential learning, compared to the three credit hours (90 contact hours) required of students in other majors. This experiential learning will be done in two three-credit practicums at two different sites.