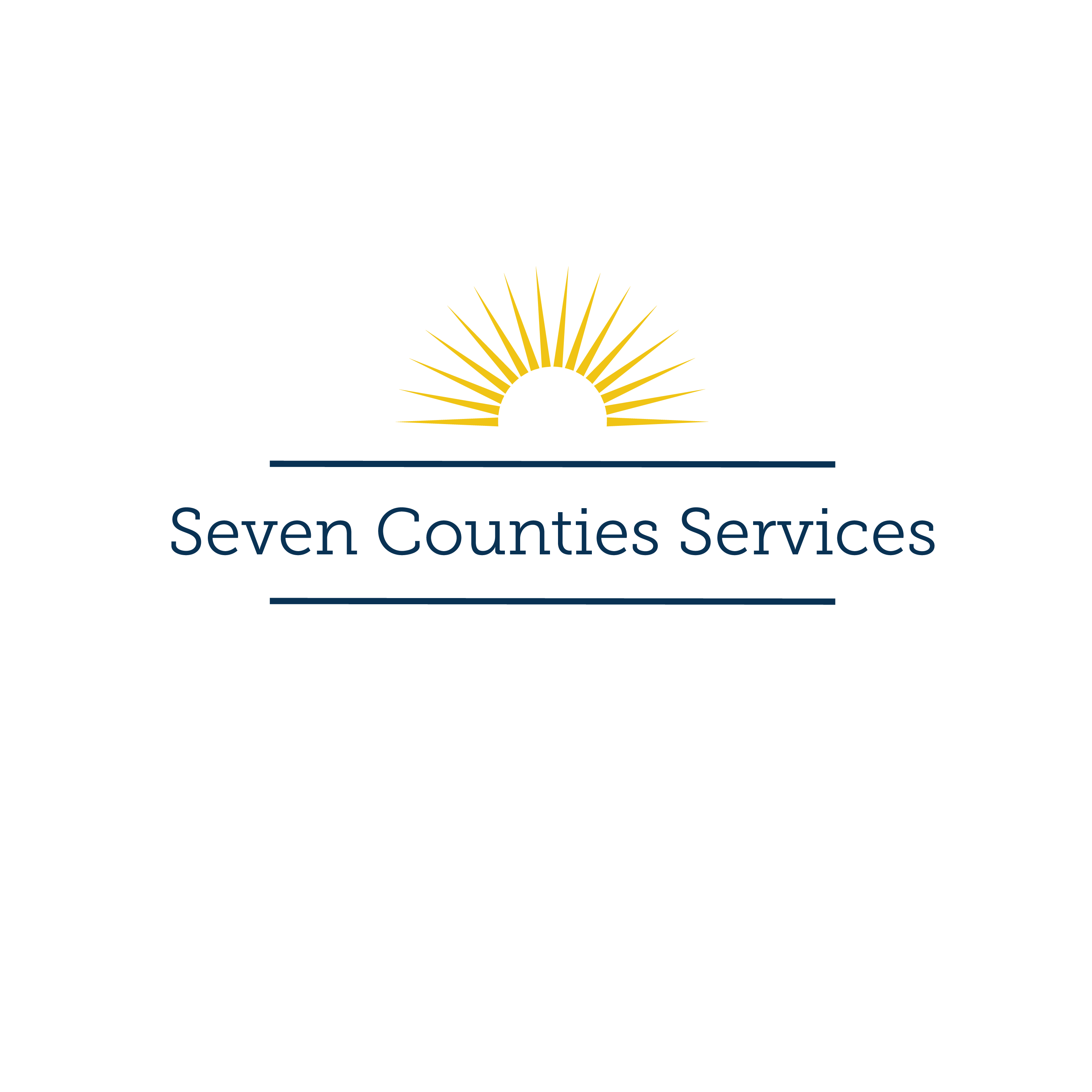 President/CEO: Abby Drane
Year founded: 1978
No. of employees: 1,300
Company description:
Seven Counties Services is a Community Mental Health Center that offers a full range of mental and behavioral health services, substance abuse treatment, and intellectual and developmental disabilities services in a seven-county region in Kentucky. Counties served include Jefferson, Oldham, Bullitt, Shelby, Spencer, Trimble, and Henry.
Awards​
Seven Counties Services is accredited by Joint Commission.
Seven Counites Services is a Better Business Bureau Accredited Charity
​What is the vision/mission of your company? 
Seven Counties Services delivers innovative, individualized, and compassionate community-based treatment, support, and services for persons with behavioral health needs including people with mental illness, children with emotional and behavioral disorders, individuals with developmental or intellectual disabilities, and adults and adolescents with addiction and substance use disorders. We work tirelessly to find solutions to life's most difficult and complex challenges.
Tell us about Seven Counties Services' roots to Louisville? 
In 1963, President John F. Kennedy and mental health advocates spearheaded legislation that, at its core, acknowledged that warehousing persons with mental illness and/or developmental/intellectual disabilities was not a viable treatment. Kennedy called for a "bold new approach" with comprehensive mental health centers across America. Federal and state dollars were made available to develop comprehensive community-based services.
In 1964, Kentucky enacted model legislation that created twenty community mental health regions, directing that each region assemble a Board of Directors to form a regional not-for-profit, tasked with developing and delivering the services envisioned. The express purpose of these regional non-profits was to decrease the use of state hospital beds and increase community-based options. Over time, there has been regional consolidation and today there are 14 regional entities in Kentucky.
The first such organization in the Louisville region was River Region Community Mental Health. River Region filed for bankruptcy in July 1979. That August, Seven Counties Services, Inc. came into existence, assuming the assets and service responsibilities of River Region.
At that time, Seven Counties Services had less than 300 employees, an annual budget of approximately $6 million, and between 8,000 and 10,000 clients.
Today, Seven Counties Services is Kentucky's Community Mental Health Center for Louisville and its surrounding counties. We employ more than 1,300 administrative and clinical staff and serve more than 30,000 clients through nearly 30 locations across a seven-county region.
What is one thing you wish others knew about your company?  
As the Community Mental Health Center that serves the Louisville area, the services we offer are vast and comprehensive, enabling us to treat anyone in the community who needs our help. Whether it's an individual struggling to overcome addiction, a family battling an immediate crisis, someone with a developmental disability, or a child having behavioral problems at school, we will help find a solution. Medical care is integrated into many of our programs so that we can give the individual the greatest chance at overcoming their obstacles.
What makes your company different from competitors?  
Of those organizations that provide mental and behavioral healthcare in our area, our array of services is the most comprehensive. Our services range from "soup to nuts" to meet people no matter where they are on their journey to wellness. Our team members will work tirelessly to find solutions to the most complex challenges that life may throw someone's way.
Have you had to pivot strategies over the years? 
Most recently, the COVID-19 pandemic forced our leadership team to think differently about how we serve the community with mental and behavioral health services. Our work had to keep going. Like many nonprofits, we had to quickly pivot in March 2020 to find alternative solutions to meet the community's needs. In just a few short weeks, we took what was a two-year plan to offer telehealth services and implemented it very quickly for our clients. Doing so was critically important for the health and safety of our clients and our staff.
What makes Louisville a good home for your company?  
We are incredibly proud to call Louisville home (headquarters) and our employees are proud to live and work here. One of the greatest things about Louisville is that it is a community that works together, especially during a crisis. Great partnerships were formed among local organizations during the pandemic, including with Seven Counties Services, to help our city's most vulnerable citizens. We've seen time and time again that Louisville is an incredibly compassionate community.
Is there anything else you'd like HEN members to know about SCS? 
While our services are available to anyone in the community who needs help with their mental or behavioral health, we are especially passionate about serving the vulnerable populations among us. Those who are voiceless and defenseless need our support more than anything, and many times, Seven Counties Services may be their only hope. Our moral compass as an organization drives us to wrap our arms around those who are living on the fringes of society and give them the tools and resources to live their life to the fullest.