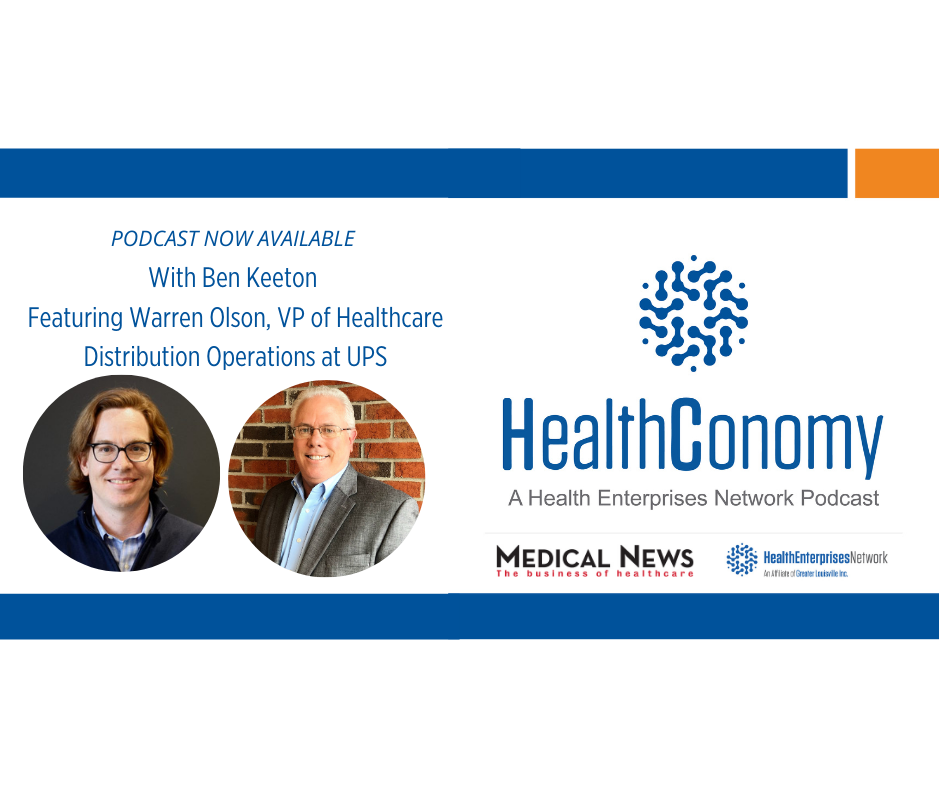 Health Enterprises Network has released the sixth episode of HealthConomy, a podcast where the top healthcare leaders in the region share their stories and explore the history of the development of healthcare businesses in our region.
Episode six features Warren Olson, vice president of Healthcare Distribution Operations at UPS. Many people know UPS for their brown trucks and world-wide airline fleet shipping packages across the world. However, UPS also has a significant healthcare operation, where they ship fragile biologics that have to be stored below freezing or help make sure surgeons have access to the sterilized tools they need to save lives. UPS Healthcare is a hidden gem here in Louisville that quite literally ensures our healthcare system runs. This month we talked to Olson to learn a little more about their work.
Listen to the latest podcast here.