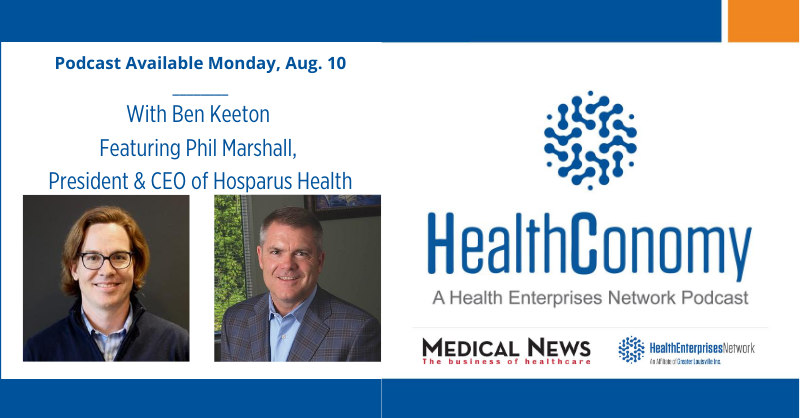 Health Enterprises Network has released the fifth episode of HealthConomy, a podcast where the top healthcare leaders in the region share their stories and explore the history of the development of healthcare businesses in our region.
Episode five features Phil Marshall, president and CEO at Hosparus Health. Marshall is involved in many aspects of the region's health-related economy and has been an integral part of the efforts to grow the community. In this episode, Marshall shares some of the challenges his organization has faced and opportunities for collaboration. Marshall also talks about the new strategic plan the Health Enterprises Network Board of Directors recently rolled out.
Listen to the latest podcast here.