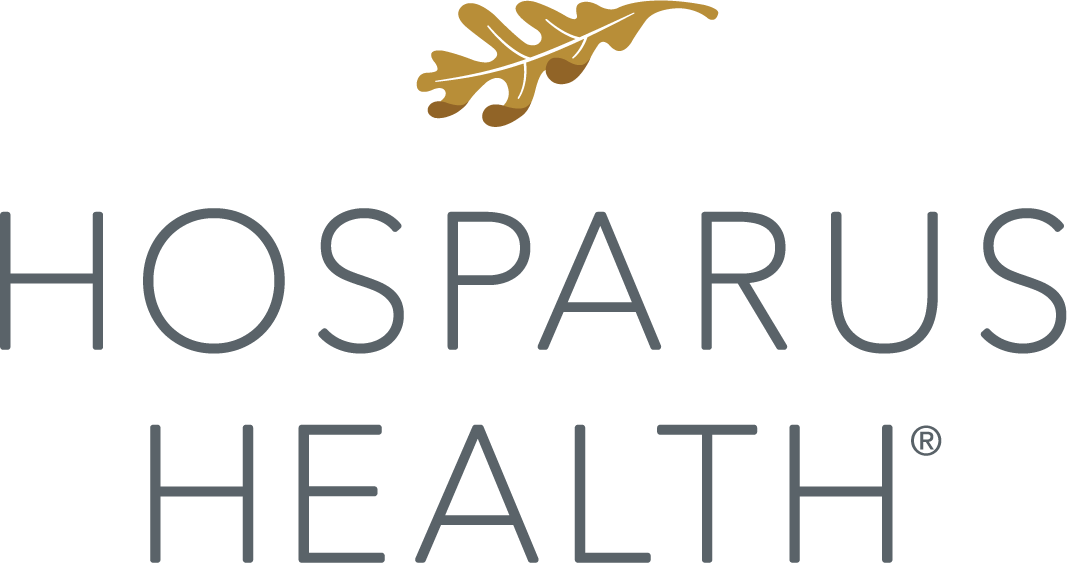 President/CEO: Phil Marshall
Year founded: 1978
No. of employees: Over 600
Awards / Recognition
2020 Hospice Honors recipient by HEALTHCAREfirst
2019 Modern Healthcare Best Place to Work in Health Care
2020 Kentucky Nonprofit Network Nonprofit Voice Award
2020 One Southern Indiana Nu-Yale Nonprofit Program of the Year ONE Award Finalist
Hosparus Health provides medical care, grief counseling, pain management and much more to people facing serious illness. As a nonprofit hospice and palliative care provider serving 41 counties in Kentucky and Indiana, our entire focus is on providing compassionate, high-quality care to so that patients and their families can experience the best possible quality of life for as long as possible.
We are one of the largest nonprofit hospice and palliative organizations in the nation, serving over 8,400 patients and their families each year. Our care is delivered by an expert team that includes physicians, nurses, certified nursing assistants, social workers, therapists, chaplains, volunteers and grief counselors. We work with each patient and their regular doctors to customize a plan of care that includes care coordination, symptom and medication management, counseling and family support.
Our hospice services are available to patients with a terminal diagnosis who are expected to live six months or less. Our palliative care program, also called advanced illness care, is available to patients at any stage of a chronic illness and can be provided alongside treatments meant to cure disease. We care for patients dealing with all types of advanced illnesses, including COPD, congestive heart failure, cancer, dementia, diabetes, neurologic conditions such as MS or ALS, as well as countless other diseases and conditions. And we meet patients where they are — our services are delivered wherever a patient calls home, including a family residence, a nursing home, an assisted living facility or a hospital, all with 24/7 phone support.
What is the vision/mission of your company?
Through compassion, dignity and excellence, Hosparus Health's mission is to enhance the quality of life for those impacted by serious illness. Our vision is to be the preferred partner for serious illness care in our region, through clinical excellence and a culture of joy and gratitude. We believe in empowering families to choose the care that optimizes their comfort and best fits with their goals and values.
How did your company begin?
Hosparus Health was founded as Hospice of Louisville in 1978 by a small group of volunteers who wanted to ensure all those with terminal illness get the peaceful ending they deserve. Over the past 40 years, we have grown from a grassroots organization into a thriving, regional not-for-profit organization, serving 1,200 patients per day in the Louisville, Southern Indiana, Central Kentucky, Green River and Barren River communities. Volunteers are still at the heart of our care, generously giving more than 50,000 hours of service each year, from providing companionship for patients or respite to families, to raising awareness in the community about our services, to volunteering at our Thrift Shoppes and fundraising events, to providing administrative support to office staff.
What is one thing you wish others knew about your company?
We often hear from patients and families they wished they had called us earlier. Many people don't realize they can access our hospice care for up to six months, and our palliative care for even longer. Our support takes the stress out of navigating serious Illness so patients can focus on creating more moments with their loved ones.
It's also important to know that anyone – a patient, their loved ones or others involved in providing care – can make the first contact with Hosparus Health. We are dedicated to helping people with serious illness make the most of not just their final days, but their final weeks, months and even years.
What makes your company different from competitors?
We know the emotional toll that chronic health problems can have on not only the person living with them, but their loved ones. That's why our care addresses so much more than physical symptoms. We wrap our arms around patients and their families, providing everything from counseling to spiritual support, to advance care planning and guidance on end-of-life decisions, all with the goal of enhancing emotional well-being, right alongside the medical care that provides relief from pain and discomfort. We have the most passionate, skilled, loving and dedicated staff who truly care about the people they serve.
We care for patients of all ages. Our Kourageous Kids pediatric program is one of the oldest in the country, and supports hundreds of our community's most medically fragile children. Our care also does not end when a person dies. Our Grief Counseling Center provides bereavement support services to the families of our patients for up to 13 months after death completely free of charge. Many of our grief programs are also open to anyone in the community who has lost a loved one.
Have you had to pivot strategies over the years?
Every day, millions of people are living with chronic conditions that may shorten their life expectancy and impact their quality of life. Many of them are caught in the revolving door of emergency rooms and doctors' offices, creating needless stress for both patients and their family caregivers. As the hospice and palliative care provider of choice in Kentucky and Indiana, we know from years of experience that there's a better way.
That's why in 2017, Hosparus Health made the decision to expand our services beyond traditional hospice care to include palliative and advanced illness care, with the goal of increasing access to our care, and reaching more patients and families earlier in their journey with serious illness. Unlike hospice care, which is limited to the last six months of life, palliative care can be provided at any stage of illness. Last year, we launched our NP/MD Palliative Consult Program, which makes it easier than ever for patients and families to access our supportive care and make the most out of each day. By expanding our services, we are able to help more patients take back control of their care, stay out the hospital and live as comfortably as possible for months or years.
What makes Louisville a good home for your company?
Louisville is a hub for healthcare innovation, specifically in aging care and end-of-life care. Hosparus Health's mission is aligned with partner organizations like the Louisville Healthcare CEO Council, which our CEO helped found, Health Enterprises Network and Thrive Innovation Center, which are focused on improving the healthcare economy of our region, increasing access to care and enhancing quality of life for all who are dealing with advanced illness. These and other strategic collaborations will help to ensure that Louisville is the indisputable epicenter of aging care quality and innovation, armed with a talented workforce and the most advanced platforms and technologies to meet the growing needs of the most vulnerable populations in our community.