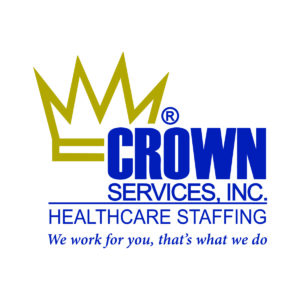 Just don't call us an "agency"
Tucked away in the Ten Pin Lanes Shopping Center in St. Matthews, a small but mighty team of
staffing professionals is hard at work, making tangible improvements to the healthcare staffing
landscape. The Kentuckiana region of Crown Services, Inc. is most well-known for being a
major player in the high-demand light industrial staffing industry, boasting eight brick and mortar
offices and serving roughly 100 client partners. Our Healthcare division has become a major
focus as Louisville is a hotbed for the healthcare industry and our aging population continues to
grow.
As the sales team won private-sector clients, it became clear early-on that traditional healthcare
"agency" staffing wasn't in line with the values and mission of Crown Services, Inc. "Developing
People" and "Building Relationships" isn't always possible to achieve when scheduling nurses
same day at several more dollars on the hour. We found ourselves at odds with our own goals,
and the decision to change our methodologies was made.
Proof of concept
After researching staffing and recruiting models of various healthcare providers and facilities, we
were disappointed to find that most companies were using the medical equivalent of "day labor"
staffing – and paying dearly for it. "Use of temporary nurses is no longer a stop-gap measure but
has become a way of life for many hospitals. Reacting to several years of nurse vacancy rates
in the 7% to 10% range, hospital executives surveyed said they use temp nurses for an average
of 5% of all nursing hours. Every percentage point increase in nurse turnover costs an average
hospital about $300,000 annually. Hospitals that perform poorly in nurse retention spend, on
average, $3.6 million more than those with high retention rates." 1
To be part of the solution, rather than the problem, we decided to employ the strategies we
know best: bring customizable models to clients that include direct placement recruiting, temp to
hire and long-term employment plans.
The pay-off
Crown Services Healthcare acts as an extension of the facility's onboarding teams, working
directly with the scheduler or supervisor to help determine needs and recruit top talent based on
required skills, experience, organizational culture, schedule, values and potential. Crown
Services works with our clients to recommend competitive pay rates and benefits to our Crown
Jewels (placed talent). Depending on the model that best suits the organization, we will either
onboard as a Direct Hire to the company, or complete a probationary conversion period before
the candidate is offered a permanent position. This allows for a personalized experience for
both the organization and the candidate. The Crown Services Healthcare team stays close to
decision makers, refining and adjusting our process in real-time to the ever-changing needs of
the team. This practice eliminates the wage disparity of temp or travel staff, reinforces company
mission and values, mitigates corporate liabilities of headcount fluctuation, and fosters
organizational buy-in for new employees.
2020 Vision
Crown Services Healthcare is positioned to grow more than thirty percent next year, with a focus on licensed personnel across private and state offices and facilities. Our Regional Manager, Ryan Atwell, along with Lead Coordinator Nicole Prine and team are excited to have recently added Mitch Morrell to our salesforce. Mitch brings to the team an extensive background in healthcare sales, account management, and leadership.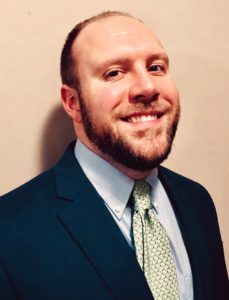 Mitch Morrell
"For the past decade I've worked with healthcare providers large and small, and recruiting top talent is a must when caring for others. I see Crown Services filling a gap when local providers are struggling to find top talent and I'm excited to work for a company that is passionate about finding people, in my community, their next career."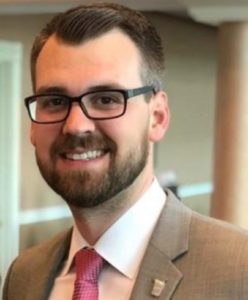 Ryan Atwell, Regional Manager
"Crown Services Healthcare truly is changing the relationship between career-seekers, healthcare providers, and staffing partners. Our customized recruiting and staffing methods provide a Career Placement Plan to healthcare professionals that are looking for more than just a temporary placement. From Patient Aides to PhD's, from nurses and CNAs to billing specialists and admin roles, Crown Services Healthcare is the long-term solution for healthcare companies and candidates."
1 PricewaterhouseCoopers' Health Research Institute