Meet the 2016 Class of Healthcare Fellows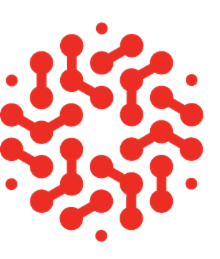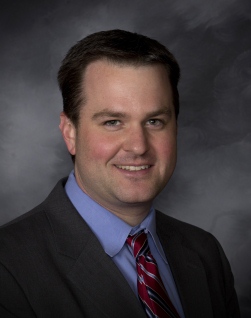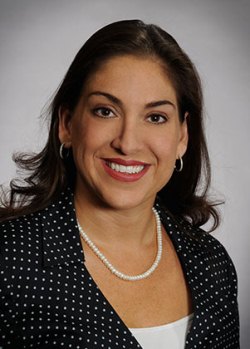 Nathan Allen
Regional Vice President, MedAssist Solutions
Nate Allen has over 18 years of experience in multiple aspects of healthcare financial management. One of the nation's leading advocates for uncompensated medical care expenses, MedAssist specializes in providing Medicaid Eligibility Services and Receivables Management Solutions to hospitals and other medical providers throughout the country. As Regional Vice President, Nate provides leadership to a team of more than 200 employees across a territory which includes clients in 14 states. He manages operational functions for a region that produces gross revenue in excess of $14 million annually with an emphasis on operational efficiency and cost containment.
Sarah Ahmad - Wilson
VP, Innovation, Humana
Sarah is a healthcare explorer & leader with a passion for co-creating innovative consumer health solutions that make it easier for people to achieve their best health. Her past leadership roles at Humana have included Director of Employer Group Product Development and Director of Clinical Business Solutions, which delivered best in class, shared service support to the Health Care Service Segment. In June of 2014, Sarah joined the Innovation "Diabetes Accelerator" to design and test new solutions using consumer centered design. She now leads Humana's Innovation Consumer Health Solutions team focused on delivering integrated solutions & experience to meet people where they are along their health care journey and thus slow disease progression.She Holds a BA in Psychology from Tulane University in New Orleans, LA, a MA in Health Services Management from Webster University and a MBA focused on Entrepreneurship from the University of Louisville. Sarah and her husband James Wilson are the proud parents of 2 children, Sophia (8) and Jake (5). In her spare time she likes to run marathons, including the New Orleans Marathon (2011), Chicago & NY Marathons (2013) and the Napa Valley Marathon (2015).
Frank Braun
Department Chair, Business and Health Informatics, Northern Kentucky University
Dr. Frank Braun is Chair of the Department of Business and Health Informatics at Northern Kentucky University where he has been a faculty member since 2000. He is also serving as the Academic Director of the Center for Applied Informatics. Frank specializes in information security governance, knowledge management, business analytics and process management .
Susie L. Couch
Chief of Staff, Group Segment, Humana, Inc.
Susie Couch currently serves as Chief of Staff, Group Segment at Humana Inc. She is a Segment Finance Leader with 18 years of corporate and segment-level financial, operational and management experience. In her many years with Humana, Susie has developed and implemented financial and operational controls that improve P&L results and drive accountability. As Chief of Staff, Susie supports the President of Group Segment in strategic planning and managing initiatives with in and across the segment. In this role, she has managed the planning process for competitive assessments, financial projections, and the segment document for the board of director's review. In 2013, Susie participated in Leadership Louisville. She holds a BS in Finance from Indiana University Southeast.
Joseph G. D'Ambrosio, PhD, JD, LMFT
Director of Health Innovation & Sustainability, Institute for Sustainable Health & Optimal Aging
Assistant Professor, University of Louisville, School of Medicine
Dr. Joe's work and community based research is focused on sustainable health initiatives. His efforts promote intersecting workforce, infrastructure, funding, self-governance, management and community leadership through the lens of compassion. He has presented over 40 peer-reviewed presentations at national conferences and has co-authored a number of articles and a book chapter on aging and community engagement related to health initiatives. His research focuses on evidenced based biopsychosocial interventions and community engagement strategies. The research studies are funded by the U.S. Department of Health and Human Services, Health Resources and Services Administration, the Centers for Disease Control and Prevention and Passport Health. His interest is in uncovering individual strength and resilience that fosters social sustainability through intentional and deliberate actions that perturb homeostatic systems. He is a Compassion Science Laureate for Compassionate Louisville, a board member of New Roots, Inc. and a member of the University of Louisville Institutional Review Board. He also teaches foundational couple and family therapy at the Kent School of Social Work, conducts Motivational Interviewing workshops, and has an active therapy practice focusing on relationship challenges.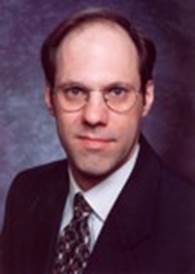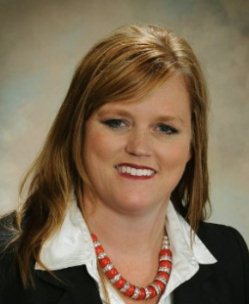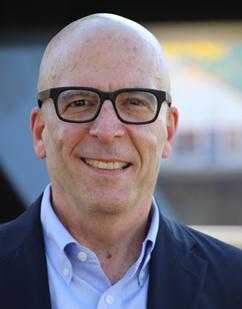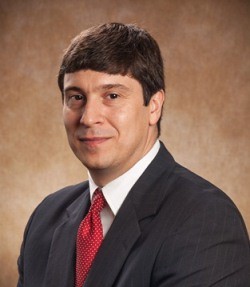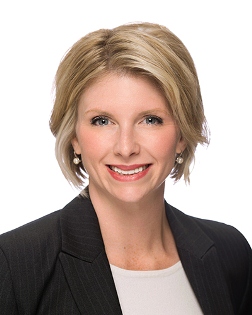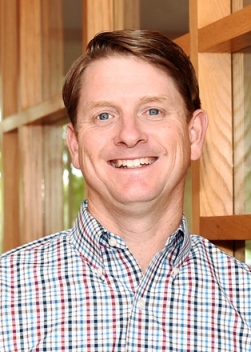 Peter G. Diakov
Assistant Vice President for Health Affairs, University of Louisville
Since 2013, Peter Diakov has been the Assistant Vice President for Health Affairs/Associate University Counsel at the University of Louisville. In this role, Peter provides legal and strategic advice with respect to initiatives and transactions affecting the Health Sciences Campus and its affiliates. Previously a Partner at Wyatt, Tarrant & Combs, LLP, Peter is an experienced executive with a strong background in corporate and nonprofit law and merger, acquisition and joint venture transactions with a particular focus on the healthcare industry. Peter has M.A. in Economics from Duke University and received his J.D. from the University of Louisville in 2002.
Rosmond Dolen
Of Counsel, Bingham Greenebaum Doll LLP
Rosmond is an experienced regulatory and compliance attorney, having worked in the corporate health care space for more than six years. Her unique perspective on the legal concerns of her clients allows her to effectively help them meet their business goals. Additionally, she has demonstrated understanding of the complex interaction of private industry and regulatory bodies.
Ernie Dreher
VP, Architecture
Ernest is a registered Architect with more than 18 years of experience in health care facility design and consultation and is a very creative health care planner. He has completed numerous healthcare projects and master plans for hospitals ranging in size from 25 to 450 beds across the U.S. and abroad. Ernest provides strong leadership and vision during the initial project planning phases, focusing on stakeholder needs, identification and incorporation. As senior health care planner, Ernest is responsible for a full range of services for master plans, including strategic planning analysis, space program analysis and conceptual through schematic design development.
Michael Fine
Partner, Wyatt Tarrant & Combs LLP
Michael Fine is a member of the Firm's Health Care Service Team.  He has extensive experience working with nonprofit organizations, in particular tax-exempt hospitals.  Mike regularly assists clients with tax compliance and corporate governance issues such as executive compensation, intermediate sanctions, joint ventures, charitable contributions, captive insurance, and obtaining tax exemption from the IRS.  He is a frequent speaker and author, and has written numerous publications including articles on Section 501(r)'s requirements for tax-exempt hospitals and a guide on establishing "Friends of" organizations within the United States.
Chris Harlow
Director of Pharmacy Service,  St. Matthews Community Pharmacy & Commons Community Pharmacy
Chris Harlow, PharmD, CGP currently serves as Director of Pharmacy Services and is co-owner of both St. Matthews Community Pharmacy and Commons Community Pharmacy in Louisville, Kentucky. Additionally Dr. Harlow serves as adjunct faculty at the University of Kentucky and Sullivan University Colleges of Pharmacy. Dr. Harlow is a 2010 graduate of University of Kentucky and completed a Community Pharmacy Practice Residency through the University of Kentucky College of Pharmacy and American Pharmacy Services Corporation. Dr. Harlow has implemented several patient care programs into his practice including a Pharmacist-At-Home program, integrative pharmacy, medication therapy management, immunizations, opioid recovery, and more. Dr. Harlow currently serves as President of the Jefferson County Academy of Pharmacy and Speaker of the House for the Kentucky Pharmacists Association. He is also Chairman of the Board of Managers for RxTherapy Management.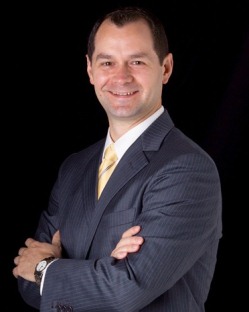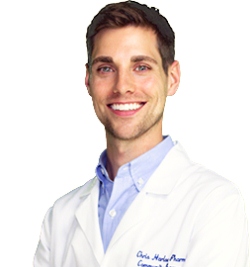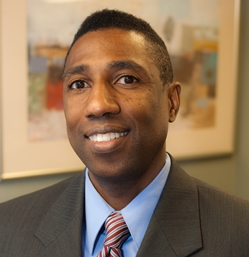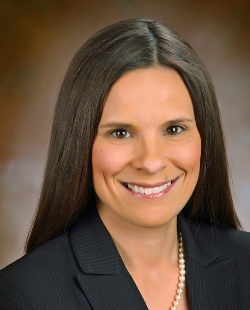 David Henley
VP & Chief Compliance Office, Passport Health Plan
As Vice President and Chief Compliance Officer for Passport Health Plan (Passport), Mr. Henley is responsible for the strategic vision and management of Passport's compliance program including risk management and culture. As part of ensuring that Passport has an effective compliance program, he collaborates with other Passport leaders to develop a strategic risk management vision that provides a framework for managing risks while maximizing opportunities. In addition, Mr. Henley leads Passport's efforts to cultivate a culture that supports and helps achieve Passport's goals. Mr. Henley is certified as a Corporate Compliance and Ethics Professional (CCEP), a Certified Healthcare Insurance Executive (CHIE) and a Certified Healthcare Privacy Compliance professional (CHPC). David also completed courses to become a Fellow, Life Management Institute (FLMI).
Stephanie Lanham
System Vice President, Surgical and Orthopedic/Spine Services, Norton Healthcare
Stephanie joined Norton Healthcare in 2004 as a practice manager for Kosair Children's Hospital – Children's Orthopaedics of Louisville. In May of 2015, Stephanie was named System Vice President, Surgical and Orthopedic/Spine Services. In this role, she has direct accountability for strategic initiatives and the program volume growth of these service lines. This past March, Stephanie was among those featured as 20 People to Know in Healthcare and reconized in September 2015 as Forty under 40 – both recognitions awarded by Louisville Business First. She is a graduate of the University of Kentucky where she earned a Bachelor of Business Administration and a Master of Health Administration degree.
Bill Mabry
Member, Frost Brown Todd
Bill specializes in the health law field having over 20 years of experience representing hospitals, physicians, home health agencies, nursing homes, provider sponsored organizations, teaching facilities, diagnostic centers, ambulatory centers and others. He has represented health care providers across the nation and in England. He has a keen knowledge and understanding of the health care industry not just as a lawyer, but from an operations standpoint too.
Cassie Mitchell
VP of Marketing & Business Development, Hospice of the Bluegrass
Cassandra (Cassie) Mitchell is the Vice President of Marketing and Business Development of Hospice of the Bluegrass. Mitchell has more than 20 years' experience in health care serving primarily as a provider in end of life care in both clinical and administrative leadership roles. Cassie's principal expertise is increasing patient access to post-acute healthcare. As Vice President of Marketing and Business Development, Cassie is responsible for organizational development and management of agency-wide sales and marketing with a primary focus on patient access and client relations in all business lines. She received her Bachelor's of Science in Nursing from the University of Kentucky and her Masters in Nursing and Business Administration from Indiana Wesleyan University.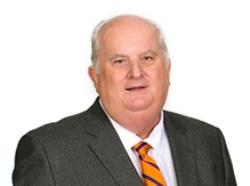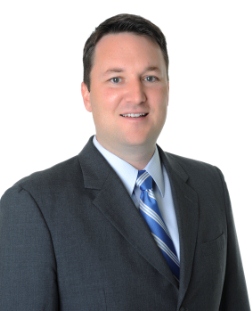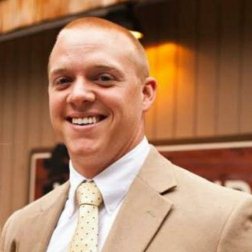 Joshua O'Bryan
Member, Frost Brown Todd
Josh focuses his legal practice in the corporate arena. As a member in the firm's business department, Josh advises clients on a broad range of transactional issues, including business combinations, securities compliance and corporate governance matters. Before entering business school and law school, Josh had a successful career in sales and operations management with a national construction industry wholesaler.
Jantzen O'Neal
Health Industries Assurance Senior Associate, PricewaterhouseCoopers
Jantzen is a Certified Public Accountant and a Senior Associate in PwC's Health Industries Assurance practice in Louisville, Kentucky. Jantzen has a wide range of experience in the healthcare industry through his service on multiple locally and nationally known healthcare clients in both the payer and provider fields. Aside from his work serving public and non-public healthcare clients, Jantzen was the co-author of the 2014 PwC Health Research Institute paper, 'Health Wearables: Early Days.'
Tyler Perkins
Regional Sales Director, JenCare Medical Centers
Recently assuming the role as Regional Sales Director, Tyler Perkins has been with JenCare Medical Centers since 2013. He has over 15 years of experience creating and delivering solutions for clients, accounts and health care plans. At JenCare, Tyler has set direction for operations, sales, and clinical / program management teams to drive efforts that maximize revenue, improve customer experience, and enhance the value of the brand. Prior to JenCare, Tyler has cultivated a record of success delivering innovative health care programs, managing high-level client relationships, and driving corporate change for both small start-up organizations, along with large, diverse organizations. In 2011, Tyler received his M.B.A. in Health Care Management from Indiana Wesleyan University.
Patrick Quirk
President & CEO, FOQUS Partners, LLC
Patrick Quirk, PMP founded FOQUS Partners, LLC with a vision for helping organizations turn strategic vision into reality. Patrick believes that strategic initiatives require a combination of program and project management expertise coupled with domain-specific subject matter expertise. Patrick sees the combination of such project management and subject matter expertise as the key to turning strategic vision into realistic, tactical projects, which can be managed to successful outcomes. With 18 years of consulting and management experience, Patrick has extensive experience in a variety of project domains and skillsets, including IT Security & Compliance.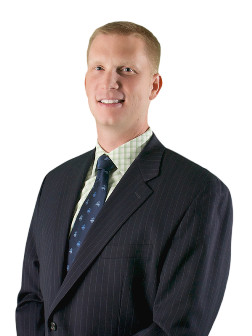 Patricia Spurr
Associate Dean, School of Nursing, Spalding University
Dr. Patricia Spurr is the Associate Dean for the Kosair Charities College of Health and Natural Sciences with oversight responsibilities for the School of Nursing and Applied Behavioral Analysts (ABA).  She previously served as the Undergraduate Nursing Director at Spalding and returns to the university as a tenured professor. Becoming an RN at the age of 19, Dr. Spurr has held  a variety of positions within practice, corporate, regulatory, and academic settings.  She has taught at both the undergraduate and graduate nursing levels with her specialty areas including organizational administration, nursing leadership and public policy. Before returning to Spalding,  Dr. Spurr held the position of Education Consultant for the Kentucky Board of Nursing. In this role, she served as a resource and advisor to Practical, Associate, Baccalaureate, and Graduate nursing programs across the state.  Additionally, she served for six years, two years as chair on the National Council of State Boards of Nursing Exam Committee providing oversight of the development and administration  of the NCLEX exam.  In 2012, Dr. Spurr earned the designation of Fellow of Regulatory Excellence. Dr. Spurr holds a Bachelor's and Master's degree in Nursing from the University of Louisville and a doctorate in education with a focus in Human Resources.  She has spoken extensively across Kentucky, regionally, and nationally on the topic of nursing education.  Her areas of interest include academic integrity, student retention and at-risk students.