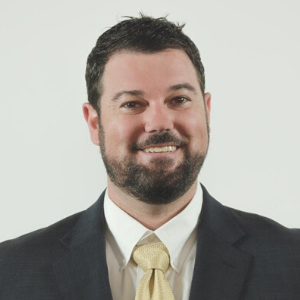 Aaron McKinney
Account Executive, L&D Mail Masters
Aaron currently serves as an account executive at L&D Mail Masters, a national direct marketing company specializing in print and mail. Aaron has extensive business development skills and a well-rounded business sense in the fields of marketing, finance, and business administration. 
Prior to joining L&D Mail Masters, he served as Vice President of Commercial Lending for both Wesbanco (previously Your Community Bank) and First Financial Bank (previously Main Source Bank).
Aaron received his Bachelor's Degree from Indiana University Southeast with a double concentration in Business Administration and Marketing.
Aaron is a former board member for Communities in Schools, a former board member for Leadership Southern Indiana and former ambassador for 1SI.