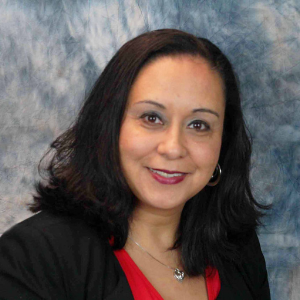 Reylene Robinson
Vice President, External Affairs & Advancement at Seven Counties Services / Bellewood and Brooklawn
Currently serving as Vice President of External Affairs & Advancement, Reylene Robinson oversees fundraising, business development, and public relations for Seven Counties Services / Bellewood & Brooklawn, which provides the most comprehensive behavioral health continuum of care in Kentucky. Prior to Seven Counties Services / Bellewood & Brooklawn, Reylene played a principle role as a member of the executive leadership for Family and Children's Place (and formerly Family Place). She has previously served in a variety of capacities for multiple nonprofit agencies. As Regional Director for the Alzheimer's Association, she managed major gifts, planned giving, and educational initiatives for 48 counties in Kentucky and Southern Indiana. Prior to that, Reylene served as the Unit Director of the Boys and Girls Clubs of Lorain County, Ohio.  
 
Reylene obtained her Bachelor's degree in Elementary Special Education from Ashland University and maintains a teaching certificate in special education. She also has a Master's degree in Public Administration in Nonprofit Executive Management from Cleveland State University. She holds a Certified Fund Raising Executive credential. 
 
Reylene is a founding member of the Kappa Chapter of Sigma Lambda Gamma Sorority, a multicultural-based sorority which uniquely focuses on the needs of cultural connection and service to women in college. She currently serves as a Trustee for the Sigma Lambda Gamma Education Foundation.  
"
The comprehensive continuum of care provided by Seven Counties Services/
Bellewood
& Brooklawn touches many areas of the vast healthcare landscape in Louisville and the surrounding counties. The opportunity to participate in the Healthcare Fellows will provide me with critical resources and professional growth to better serve the behavioral health needs of our community's most vulnerable populations.
"