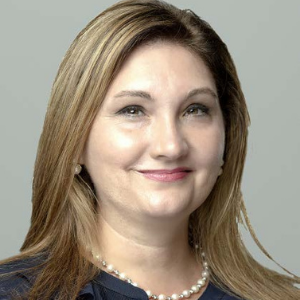 Kylie Waters
CFO
Kylie Waters, CPA, serves as Chief Financial Officer at Exceptional Living Centers. Prior to this role, Kylie served as Associate Director of Healthcare Consulting Services at Dean Dorton. Kylie has almost 20 years of executive finance experience and healthcare leadership. Throughout her career, Kylie has held roles including Chief Financial Officer and Vice President of Financial Services in acute and post-acute healthcare systems.  
 
Kylie's experience encompasses accomplishment in strategic business planning, revenue cycle design and debt financing. Some of her accomplishments includes developing a long term care management start-up, contributing to original sourced revenue enhancement and cost reduction projects of over $6M during a three year project at an acute care health system, redesigning revenue cycle and maintaining (over 5 years) bad debt at 0.8% of revenue with DSO of 33 days versus state averages of 1.3% and 45.7 days, designing and rolling out a comprehensive health and wellness benefits package, and achieving ten years of excellent audit results with unqualified opinions and effective internal controls.
"I am really excited about the potential opportunity to serve as a Healthcare Fellow. The program provides the opportunity to broaden my knowledge of the healthcare community as well develop relationships across industry.
My goal is to fully embrace the experience, actively contributing 
in
 the program and gaining the full benefits the opportunity affords. I hope to grow in my knowledge of the innovation happening in the industry and to develop sustainable relationships.
"