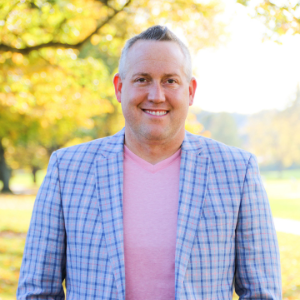 Kevin Kyde
RVP of Sales, Anthem Inc.
Kevin Kyde, born and raised in Covington, KY and a graduate from the University of Kentucky (and an Executive MBA from UNLV), moved back to Lexington in 2018 after 12+ years of being away. During that time, Kevin's career in the ever changing healthcare industry grew ranging from various roles in underwriting, business development and sales for Anthem Blue Cross Blue Shield. It is said best by Blue Ocean Strategy authors, W. Chan Kim and Renee Mauborgne: "Companies need to go beyond competing, they need to create untapped market space to truly seize new profit and growth." Kevin is driven by enthusiasm and passion, very important attributes to have for an industry being challenged with every decision they make. He uses the dynamic of unique thinking without the boundaries every day, both professionally and personally.
In his free time, Kevin loves to spend time with his family (wife – Jillian and three boys Brady, Hudson & Cooper) and get involved in various community organizations. Over the years, Kevin has served on multiple boards including JDRF, United Way KY, Alpha Tau Omega Board of Directors and youth ministry for teenagers at his church. Grateful for all he has been blest with, Kevin strives to make a positive impact whenever he is involved. 
"
This program would allow me to join the conversation of how we can be even better for our neighbors, 
friends
 and community as it relates to healthcare expansion. This topic becomes extremely personal for most so I want to know 
I've
 done what I can to keep driving our region to be a pioneer of improving the health for all those constituents which will make us a case-study for others to follow when we succeed on this quest.
"