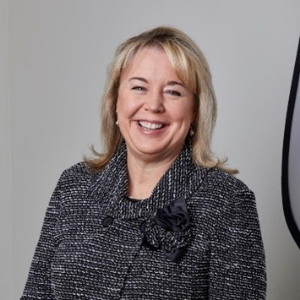 Gretchen Leiterman
Chief Operating Officer, Baptist Health Louisville
Gretchen Leiterman has over 25 years of healthcare experience with increasing responsibility and scope. She views herself as outcomes oriented, a compassionate leader and a change agent.
Gretchen received a Master of Business Administration from the University of Nebraska in Omaha, Nebraska and a Bachelor of Arts in Psychology from Carleton College in Northfield, Minnesota.
Gretchen has served as Chief Operating Officer of Baptist Health Louisville since 2019. Prior to that, she served as Chief Operating Officer at SSM Health Saint Louis University Hospital.
Gretchen serves on the Board of Directors for Baptist Milestone and is a Member of the GLI Business Council to End Racism.
"I am interested in this program as a way to further develop my professional skills and get to know other healthcare providers in this market. I've heard from others within Baptist Health that the Health Enterprises Network is a great way to do both. I'm especially interested in a deeper understanding of healthcare in this region. Specifically, how I can make a positive impact on health disparities and community need. Through professional development and connections with instructors and participants in the Healthcare Fellows Program, I hope to broaden my influence and help make a difference in Louisville."