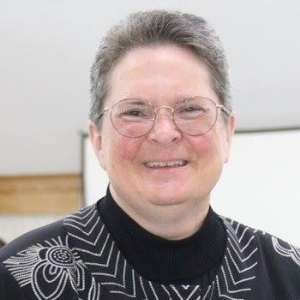 Elisa Zuber, PhD
Professor and Chair, School of Physical Therapy, Spalding University
Elisa M. (Lisa) Zuber is Professor and Chair of the School of Physical Therapy at Spalding University. Lisa joined the faculty at Spalding in February 2020 to develop a doctor of physical therapy (DPT) program that will be delivered in a low-residency, blended format with a goal of making DPT education accessible to those unable to enroll in a traditional program.
Lisa has a BS degree in physical therapy from the Medical College of Virginia and completed a clinical internship at Norton Hospital. She has a MS degree in education from Radford University and a PhD in physical therapy from the University of Central Arkansas. She had a variety of experience in physical therapy practice and education before becoming Associate Director of the Department of Accreditation at the American Physical Therapy Association (APTA) for 12 years. She returned to education in 2008 and has become passionate about the delivery of physical therapy curricula in a blended or hybrid format, earning a certificate in blended learning in 2017.
She has been active in the APTA, which is celebrating its 100th year in 2021. She has also been active with Hands of Light in Action, a non-governmental organization (NGO), and organized physical therapy students to assist physical therapists with patients recovering from injuries following the earthquake in Haiti in 2010. Lisa enjoys spending time with her family and following college sports.
"I hope to expand my professional reach beyond the education and healthcare arenas and to have an opportunity to collaborate with members of the business sector involved in healthcare in the Greater Louisville area."