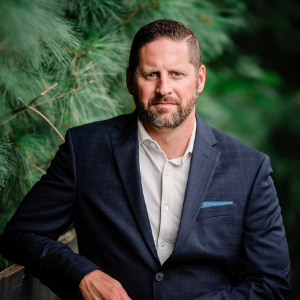 Brad Johnson
Associate General Manager, JenCare Senior Medical Center
After graduating from Penn State University, Brad began his career in pharmaceutical sales before becoming a consultant for Medtronic Spinal & Biologics. Brad has a leadership and management background in physical therapy as the Co-Founder and former CEO of Atlas Therapy, Inc. and Personal Fitness & Rehabilitation, LLC. He filled the Director of Real Estate Services & De Novo Growth position at Confluent Health managing 240 nationwide locations. In this role Brad was responsible for all new clinic growth, lease administration, and Confluent Health's supply chain. Brad accepted a position with JenCare, a ChenMed company, as Associate General Manager. He lead multiple healthcare centers providing the most needy populations and communities with concierge-style medicine. 
 
Brad lives with his family in Louisville, KY. He is married to wife of 13 years, Amanda. They have two daughters, Madeline, 12 and Avery, 9. Both girls are very active with dance and gymnastics. He enjoys training, running, and fly fishing. Brad strongly believes in the balance of hard work and personal time.
"
I would like to grow professionally, network with peers, and gain a more detailed knowledge of Louisville's health ecosystem.
"