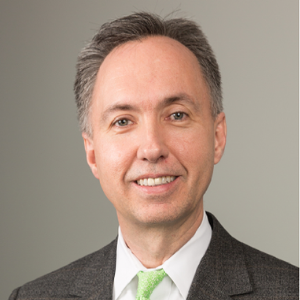 Dr. William K. Fleming is Segment President, Healthcare Services, where he is responsible for Humana's Clinical and Pharmacy Solutions. William is a member of the Management Team, which sets the firm's strategic direction, and reports to President and Chief Executive Officer Bruce Broussard.
In over two decades at Humana, William has spent the majority of his career pioneering Humana's pharmacy business and bringing forward a clinical integration belief to drive a total cost-of-care and health outcomes view of the world.
In 2017, William expanded his leadership to include a focus in Humana's home business, behavioral health business, clinical care businesses, and advanced clinical analytics. Later in 2019, William evolved his responsibility to the transformation of the Clinical Solutions (strategy, quality, and trend), the transformation of the Pharmacy Solutions (PBM, mail, specialty, retail), and delivery of the company's enterprise clinical operating model (ECOM).
William has a passion for using an entrepreneurial spirit in simplifying healthcare, providing value for consumers (both the patient and the physician), and developing high performing teams that share the common goal of improving health outcomes and clinical quality.
Dr. Fleming regularly records a podcast called, Humana Healthcare Services RealTalk. Although these are originally produced for in-house use, he is graciously sharing them with us here:
Senior of the Future- As people continue to be more active into retirement, how should we reframe healthcare from care for sick people to also include care for healthy people? Listen to an exciting podcast about seniors of the future and how Humana's recent research is helping us to better understand and address their evolving needs.  
Optimizing Systems to Support an Always On Clinical Model- Learn about the One Dream, One Screen vital initiative that will allow teams across HCS more easily communicate about members in real time. 
Dr. Fleming presented "When Healthcare and Lifestyle Converge: Creating a Health Ecosystem for Seniors" at this year's annual CONVERGE Louisville conference which is part of Health Enterprises Network's Aging & Innovation theme initiative.