September 14th | 4:30pm – 8:30pm | $25
Join Health Enterprises Network on September 14th as we shine the spotlight on entrepreneurs and the dramatic impact they can have on Louisville's healthcare economy. Plan to be part of this lively discussion on the challenges the region has to overcome to embrace entrepreneurial potential and what makes Louisville's entrepreneurial environment unique. Attendees will gain knowledge and insight on how critical entrepreneurs are to the city's economy and why they need corporate engagement to innovative business and drive the health-related economic growth of the region.
5by5 Showcase companies are entrepreneurial companies that represent innovative solutions to prominent challenges facing the healthcare industry. These companies are representative of the many innovative opportunities that exist within Louisville's entrepreneurial community. The key to unlocking these solutions is through active partnerships and corporate engagement with entrepreneurial ventures.
Following the discussion with our featured speakers, each 5by5 company will give a five minute presentation to showcase the solution, service or product that they provide.
Don't miss the opportunity to hear from these inventive organizations!
_____________________________________________________________________________________
Featured Speakers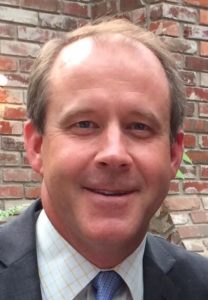 MICHAEL DEES
President & CEO, Alternative Health Solutions
Michael Dees formed Alternative Health Solutions/AHS Primary Care with the assistance of Steve Langford, local investors and his partner in July, 2014. Alternative Health Solutions is a venture focused on the direct build and delivery of primary care and wellness clinics for employers. Michael currently holds the position of President / CEO.
Prior moving to Louisville in 1991, Michael grew up in Dothan, Alabama. He attended Huntingdon College in Montgomery, Alabama on a golf scholarship. There he earned a BA Degree in Business Administration with an emphasis in economics and finance. He also minored in mathematics. Louisville offered an early entrance into the healthcare risk management sector and Michael went to work for a small insurance firm, G.H. Brown & Company. Two and a half years later, in 1994, Michael and his partner, Mark Day, formed Benefit Concepts; a risk management firm specializing in health plan designs and supported administration programs. Benefit Concepts extended its growth in 2007 with a venture involving Associated Insurance Services (AIS); there, Michael became president of AIS Benefit Concepts. Four years later, in 2011, AIS and AIS Benefit Concepts sold their operations to Brown and Brown Insurance Holdings. Michael remained with Brown and Brown until February 2014 when he ventured into business development for a short period with a local laboratory startup, BioTap Medical.
When he isn't convincing employers you really can deliver healthcare at 1962 prices, you'll find him sneaking out to a fairway or two catering to his childhood passion, golf! Michael has been married to his wife Tonya for 23 years and they enjoy traveling, raising charitable dollars, and feeding children through Blessings in a Backpack.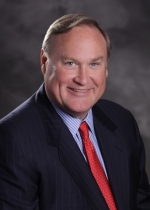 DAVID LAIRD, MHA
Consultant, Strategic Health Advisors
David Laird is a senior healthcare executive with substantial experience as a local leader, a corporate senior executive and an entrepreneur. He served for eighteen years as an executive with Humana, Inc., in both hospital and health plan leadership roles. His career at Humana included serving as CEO of several hospitals, including University of Louisville Hospital, a developing health plan market and as VP of European Operations in London. Subsequent to that, Mr. Laird led a number of entrepreneurial enterprises, including health care technology, professional services outsourcing and practice management companies. His most successful effort, in partnership with former Humana colleagues, was The American Hospital Directory (www.ahd.com), an internet-based health care data service that continues to grow and prosper. More recently, Mr. Laird has served as SVP, Strategic Planning and Business Development at Norton Healthcare and as CEO of Jewish Hospital and St. Mary's Healthcare, where he led negotiations and strategy for an innovative three-way merger with Catholic Health Initiatives – Kentucky and the University of Louisville Hospital. He joined Strategic Health Advisors as Principal in 2012. Mr. Laird is a graduate of Western Kentucky University (BA, MA), St. Louis University (MHA) and the Yale University Executive Development Program.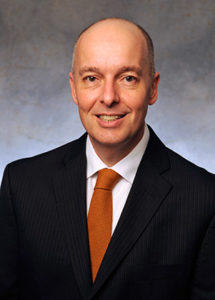 TED SMITH
CEO REVON Systems
Ted is currently the Chief Executive Officer of REVON Systems, a health technology company focused on managing chronic health conditions using patient reported outcomes and clinical trial registries. He is an active healthcare innovator and entrepreneur. His current focus is on bringing connected devices and voice interfaces to dramatically reduce cost while providing expert symptom support for patients with chronic disease. He is the co-founder of largest real-time community asthma monitoring program in partnership with Propeller Health and the Robert Wood Johnson Foundation. AIRLouisville.com. Trained in cognitive neuroscience and life lessons as a serial entrepreneur in interactive media. Non-profit leadership in the frontiers of exposure medicine and human exposure science.
_____________________________________________________________________________________
Thursday September 14th
4:30 – 5:30 p.m. Networking and HEN VIP displays
5:30 – 7:30 p.m.Featured Speakers and 5by5 Showcase
7:30 – 8:30 p.m. Networking and HEN VIP displays
NOAH's Event Venue
12451 Plantside Drive
Louisville, KY 40299
Registration Information
Admission: $25.00
Table Sponsor (8 seats): $300.00*
*includes preferred seating and company mention in program
_____________________________________________________________________________________