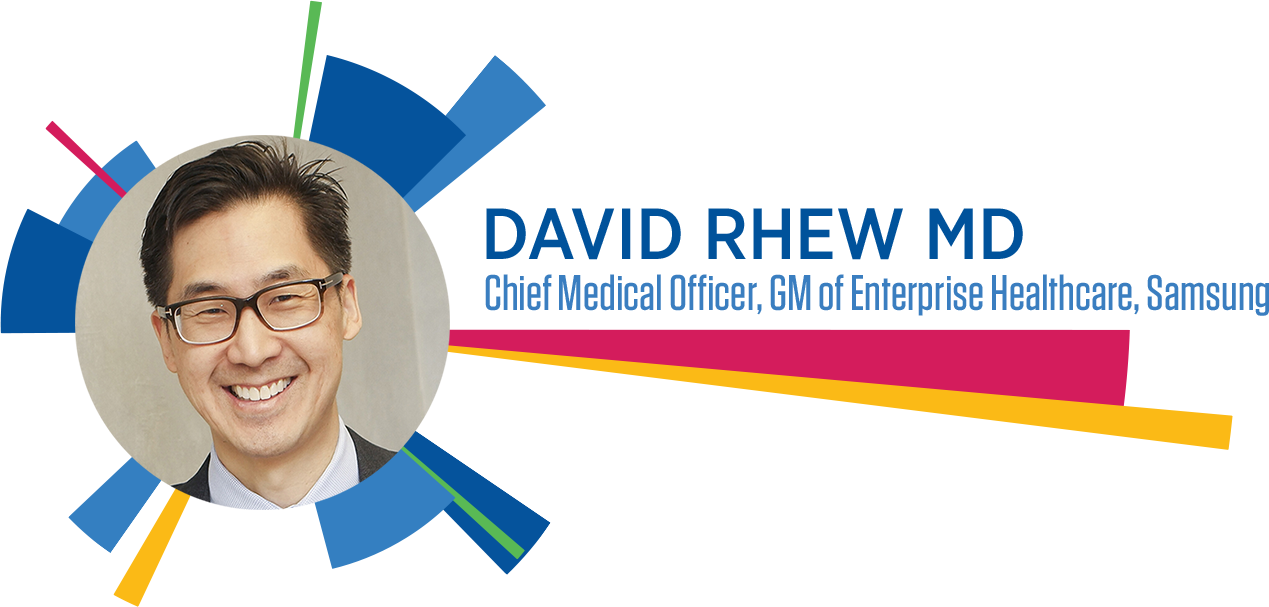 "Digital Health Technologies to Help Seniors Thrive"
David Rhew MD, CMO of Samsung, will talk about the revolutionary role of digital technologies in improving the functional status of seniors with disabilities, helping seniors to stay healthy, function independently and live with purpose. Dr. Rhew will also share the reasoning behind Samsung's investment in Louisville's Thrive Center and highlight his team's commitment to make it their purpose to improve the lives of seniors by designing and developing technologies that optimize their healthy living.
About David Rhew MD
David Rhew MD is the Chief Medical Officer (CMO) and Vice-President (VP) & General Manager (GM) of Enterprise (B2B) Healthcare for Samsung Electronics of America. David received his Bachelors of Science degrees in computer science and cellular molecular biology from the University of Michigan. He received his MD degree from Northwestern University and completed internal medicine residency at Cedars-Sinai Medical Center. He completed fellowships in health services research at Cedars-Sinai Medical Center and infectious diseases at the University of California, Los Angeles.
Dr. Rhew has served as CMO and VP for Global Healthcare at Samsung SDS; Senior Vice-President and CMO at Zynx Health Incorporated; clinician/researcher in the Division of Infectious Diseases at the VA Greater Los Angeles Healthcare System; and Associate Clinical Professor of Medicine at UCLA. Dr. Rhew has served on the National Quality Forum's (NQF) Steering Committee for Pulmonary & Critical Care quality indicators and NQF Consensus Standards and Approval Committee. He co-holds six U.S. technology patents that enable the authoring, mapping, and integration of clinical decision support into the electronic health record.
Dr. Rhew's interests include measurably improving the quality, safety, and efficiency of patient care and applying technology to engage patients and consumers in their health.