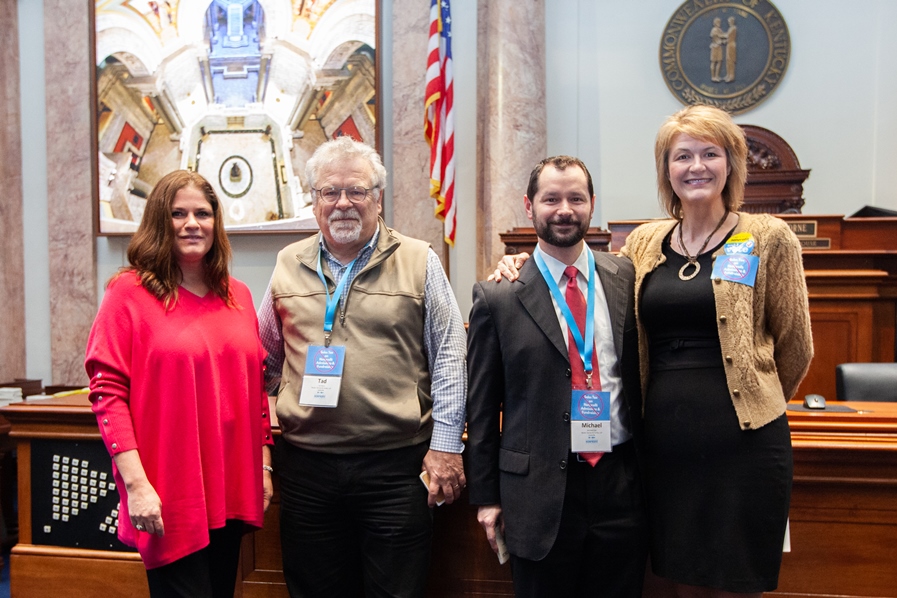 Wyatt, Tarrant & Combs, LLP is pleased to announce that Mike Fine and Tad Myre received the 2019 Nonprofit Advocacy Partner Award from the Kentucky Nonprofit Network ("KNN").  The award, presented during KNN's 14th Annual Kentucky Nonprofit Day in Frankfort, Kentucky, on February, 7, 2019, recognized Mr. Fine and Mr. Myre for their work in helping KNN clarify language and educational resources relating to new legislation governing Kentucky's nonprofit organizations.
Mike Fine is a Partner in the Firm's Health Care Service Team.  His practice spans the full range of nonprofit and tax-exempt organizations' legal issues, advising public charities, private foundations, boards, and donors.  Mr. Fine joined Wyatt in 2015 after serving as the Co-Chair of the Tax Exemption Affinity Group at McDermott Will & Emery, LLP in its Chicago and Washington D.C. offices.  He is a frequent speaker and author and has written numerous publications, including articles on Section 501(r)'s requirements for tax-exempt hospitals and a guide on establishing "Friends of organizations within the United States."  He was named one of Business First's "Forty Under 40" in 2018.
Tad Myre concentrates his practice in the areas of health care, nonprofit organizations, taxation and general business laws.  He currently is an Adjunct Professor of Health Law at the University of Louisville Louis D. Brandeis School of Law and has assisted the law school in the development of a health law certificate program.  Mr. Myre serves as co-chair and moderator of the highly regarded Kentucky Health Law Institute (UK/CLE).  He has served as chair of the KBA Health Law Section and as president and board member of the Kentucky Academy of Hospital Attorneys.  As a member of the Kentucky Nonprofit Tax Force, he contributed by making improvements to Kentucky's nonprofit corporation statutes.  Mr. Myre serves as a member of the Board of Trustees of Appalachian Regional Healthcare and of the Honorable Order of Kentucky Colonels.